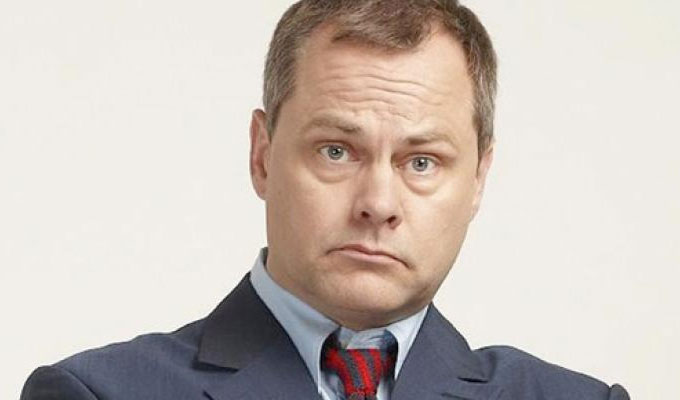 New ITV sitcom for Jack Dee
Jack Dee and Kerry Godliman are to star in a new ITV sitcom, Bad Move.
Dee also wrote the series with Pete Sinclair, his collaborator on the BBC comedy Lead Balloon.
In the new show, Dee and fellow stand-up Godliman play a married couple who are both on their second marriages and have decided that moving to the countryside away from the rat race of the city.
But their dream home turns out to be in place that locals refer to as 'The Dip' – where internet signals cannot reach, but floodwater definitely can. After being stitched up by unscrupulous estate agents, architects and builders, the couple find themselves in a financial situation that means there is no going back, so they have to put on a brave face about their new situation.'
Dee said: 'This is a comedy about the grass always being greener on the other side of the fence – until you jump over the fence and realise it's an algae-covered stagnant pond of sludge.'
ITV's comedy commissioner Saskia Schuster added: 'Jack Dee and Pete Sinclair's brilliantly funny scripts pit these two misguided characters against their new environment, two characters who could also learn from the adage, "pride comes before a fall".'
The commission marks a big break for Godliman, whose acting talents first came to notice in Ricky Gervais's Derek.
Bad Move will be made by Open Mike, the TV production outfit that Dee part-owns and a sister company to his agents Off The Kerb.
Published: 7 Mar 2017
Recent News
What do you think?