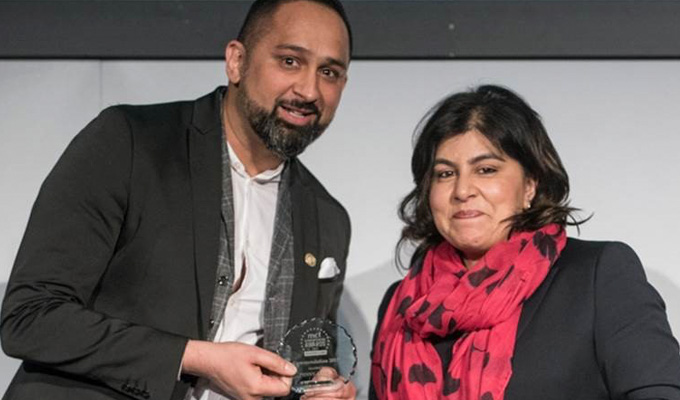 Comedy tour raises £500k for street kids
A tour of Muslim comedians has been hailed after raising more than £500,000 for charity.
The Super Muslim Comedy Tour 2016 featured stand-ups from the UK and America including Omar Regan, Moses the Comic and Abdullah Afzal, who plays Amjad in BBC1 comedy Citizen Khan.
Over just 11 nights in the UK they raised enough money to build rescue centres in Sylhet in Bangladesh and Multa in Pakistan to provide food, clothing, medical support and shelter to vulnerable street children.
The shows, for the Penny Appeal, have now been named fundraising campaign of the year at the inaugural Muslim Charity Awards.
Aamer Naeem, the chief executive of Penny Appeal said: 'We are told that comedy is a serious business and it is in this vein that Penny Appeal brought together an eclectic array of renowned Muslim comedians.
'Through recognising our privilege of being able to bring our families together to laugh, we encouraged our audiences to remember those forgotten children to whom laughter and play is but a distant dream.
The campaign met with a brilliant response, It is both humbling and a great honour to receive this recognition'.
Speaking at the awards, Baroness Syeeda Warsi, said: 'It is very important that we recognise the contributions British Muslims have made to civil society here in the UK and abroad. At a time when Islamophobia, hate crime and misrepresentations of Muslims in the press remain prevalent, it is upon us to offer an opposing narrative, one which celebrates the humanitarianism of the British Muslim community.'
Baroness Warsi is pictured with Penny Appeal's head of fundraising, Zaheer Kan.
Published: 28 Feb 2017
What do you think?