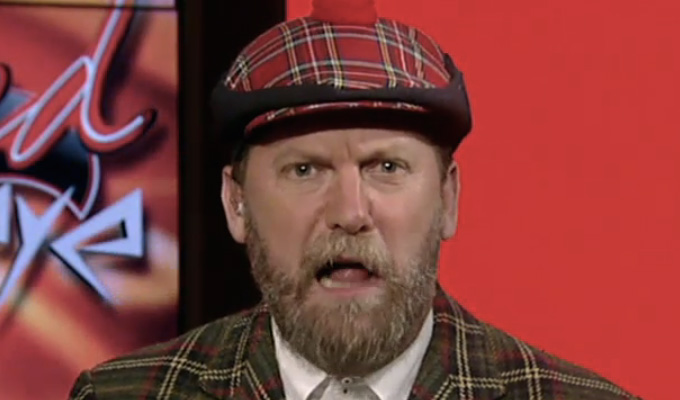 11 arrested at protests over offensive comedian
Eleven people have been arrested at heated protests against a right-wing comedian.
Gavin McInnes said he was sprayed with mace by activists when he went to give a speech at New York University last night.
He tweeted: 'I was relieved my attackers were not Muslim. Bear mace < acid' but claimed: ' I was sprayed with pepper spray but being called a Nazi burned way more.'
The protesters face charges of disorderly conduct, resisting arrest and criminal mischief, New York media is reporting.
McInnes – who was born in Hitchin, Hertfordshire –  co-founded Vice Media and has a history of inflammatory statements. He has said Donald Trump's proposal to 'ban Muslims from returning to America is what we need in this day and age' and argued that 'feminism has made women less happy' and that transexuals are 'mentally ill people who mutilate themselves'.
As well as being a controversial commentator, he is a stand-up who made a 2013 documentary about his time on the road, released a book of cartoons entitled How To Piss In Public, and starred in the short-lived Adult Swim series Soul Quest Overdrive alongside Kristen Schaal and David Cross.
Here is some footage of the NYU protests, including the mace incident.
The speech was organised by NYU College Republicans, whose president, Junior Elena Hatib, said: 'Students need to recognise that our members don't always agree with what he says or many of his views, but we believe it's important to preserve free speech on campus.
'It'll be interesting to hear his opinions on the recent election, the so called Culture War, and campus censorship. People need to know he's also a comedian and you can't take everything [he says] too seriously.'
Here is McInnes, who was raised in Canada, talking about his Scottish parents as part of his stand-up set:
Published: 3 Feb 2017
What do you think?