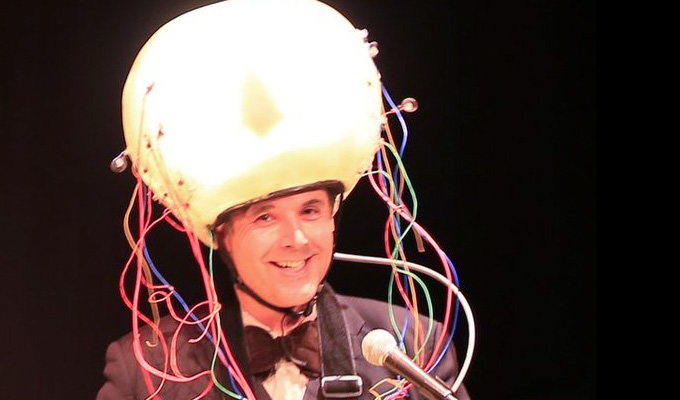 New book and radio show for Rob Newman
Radio 4 has commissioned Robert Newman to make a comedy series about the brain – to tie in with a book he's also writing on the subject.
The comic is recording Neuropolis next month, for broadcast on primetime Radio 4 later this year.
It follows the success of his Entirely Accurate Encyclopaedia of Evolution, which scooped a comedy prize at the BBC Audio Drama Awards last weekend.
Newman's book of the same name is released in April, based on the same ideas and stand-up routines as the radio show.
It was inspired after he volunteered  for a brain-imaging experiment meant to locate the part of the brain that lights up when you're in love.
In the book, he argues that the dehumanising claims of most current neuroscientific findings derive not from science, but from a combination of philosophical blunders and a version of evolutionary biology that owes little to Darwin. 
He also questions why brain science books are devoted to such a peculiarly pessimistic world view, when exciting advances in neuroscience go untold, such as awe-inspiring discoveries about the origins of memory in ancient oceans.
Newman has previously toured with The Brain Show, which explored the same ideas (Review).
His radio show is being recorded at Rada studios in central London on March 1 and 3 (Tickets), and will be broadcast every Tuesday at 6.30pm from April 18 to May 9. It co-stars stars Claire Price and Richard McCabe.
The book is out on April 20 (Preorder).
Published: 2 Feb 2017
Recent News
What do you think?