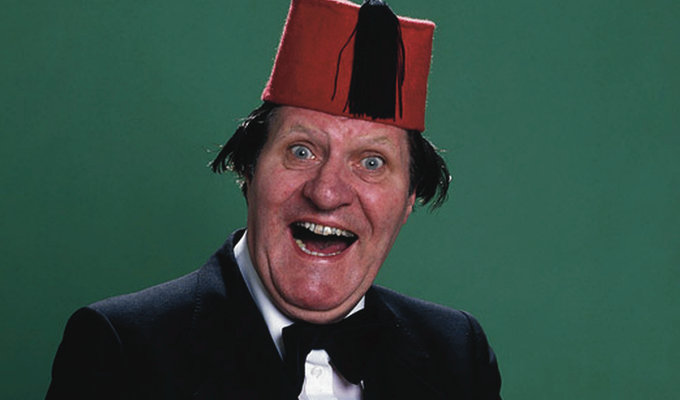 'Tommy Cooper had a sadistic streak'
Tommy Cooper had a 'sadistic streak' which made him relish making people uncomfortable, Barry Cryer has revealed.
But there was usually a strong comedy payoff to his torments,
The veteran writer, who penned jokes for the fez-wearing comedian in his heyday, today. regaled an audience at the Slapstick festival of vintage comedy in Bristol with several anecdotes about the comic great.
'He hated not being the centre of attention,' Cryer said. 'Whenever he felt he wasn't, out would come the pack of cards and he'd start doing tricks to regain focus.'
Cryer told one story of Cooper sneaking on to the TV studio where Morecambe and Wise were recording their top-rated show, and interrupting their warm-up, leaning heavy on Ernie Wise and appearing tearful as he could cry on cue.
Then he announced, in reference to the marital problems of a fellow comic that was all over the news: 'Dick Emery's left me' – leaving the double act to try to regain control of their own show.
'Eric could laugh about that later,' Cryer said. 'But not at the time. Like I said, he had a sadistic streak.'
And in another incident, Cooper fan Freddie Starr met his hero in a hotel lobby, and politely introduced himself. On learning Cooper would be having tea with his wife later, he asked to join them. 'Okay,' said Cooper, but perhaps wary of Starr's anarchic reputation added: 'But behave yourself. I am with my wife.' Later, as promised Starr bounded up to the couple and said politely to them. 'Hello, I'm Freddie Starr.' Whereupon Cooper said: 'Why don't you just fuck off.'
Cryer also recalled Cooper going to dinner with impressionist Mike Yarwood, who got mash rather than the chips he ordered. Yarwood fretted over whether to bring it up with the waitress, but Cooper egged him on, saying he should get what he'd paid for. The minute he mentioned the mistake to the server, Cooper berated him: 'Stop making a fuss.'
The audience were also shown an interview with chat show king Michael Parkinson, which Cooper undermined with subtle gestures, and a refusal to answer questions – feigning a breakdown over an alleged gambling loss instead.
Cooper could be even tougher on fans. Cryer recalled a man trying to share a joke with himself and Cooper in a pub, but becoming increasingly agitated as Cooper asked about irrelevant details of every aspect of the set-up, painstakingly writing down trivial notes. And just as the fan was getting to the end of his tether, and his punchline, a cameraman arrived in the bar, and Cooper urged the frustrated joke-teller to start again.
In another incident, a man tried to tell him a joke across a horseshoe-shaped bar. As the man was telling his tale, Cooper surreptitiously dropped his trousers, getting huge laughs from the drinkers on his side, to the complete bemusement of those across the bar. 'The man must have thought "this joke's never gone as well as this,' Cryer said.
The 81-year-old writer also revealed that despite their close working relationship, Cooper rarely turned off his comic persona. 'He never spoke about current affairs or politics, just magic,' he told interview Robert Ross. 'He was the opposite of Eric Morecambe, who was a quiet man off stage.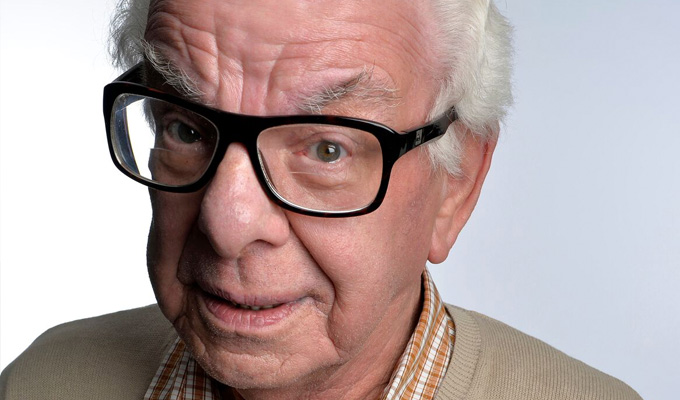 Cryer also retold the oft-repeated, possibly apocryphal, story from Cooper's Army days, when he was on sentry duty and fell asleep standing up beside of his sentry box. 'He opened half an eye and saw his commanding officer in front of him,' Cryer said. 'Tommy then closed his eyes again, then opened them once again and said, "Amen…"|
Unrelated to Cooper, Cryer also told a anecdote from his time on 1970s panel show Jokers' Wild
Carry On star Jack Douglas was asked to define 'eternity' - and said: 'The time it takes Les Dawson to buy a round.'
Dawson, who was on the show, promptly stormed off, leaving the recording in chaos. But he returned a few moments later with a full tray of drinks he'd got from the bar, with a pint for everyone – except Douglas.
Published: 22 Jan 2017
What do you think?