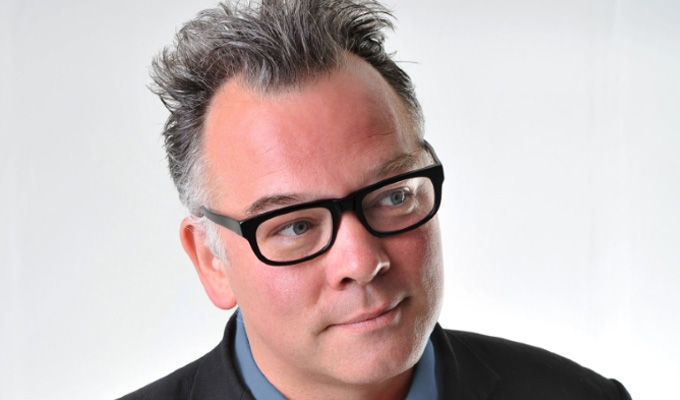 Stewart Lee plans new TV film
Stewart Lee is working on a new TV show with the makers of Fleabag.
The comedian likens his feature-length script to a Comic Strip Presents… film – but admits it might contain to much left-wing bias for the BBC.
In his Brexit-inspired scenario, the country has a referendum on immigration, then tries to use reality television and social media to control public opinion.
The 90-page script was written in an intense three-day period in September. And Lee insists the extreme political slant is all part of the joke, saying: 'It's like a sort of Comic Strip Presents . . . thing.'
He is developing the project with production company Two Brothers, which made Fleabag and The Missing. 
The script, which he did not name, was revealed in an in-depth interview with The Times yesterday. 
Lee told journalist Dominic Maxwell that the project came about when a health scare – 'a high blood pressure thing' caused by the stress of reworking his material in the wake of the Brexit vote – made him rethink his intention to keep touring to fund his retirement.
The interview was to promote Lee's new stand-up show, Content Provider, which is on at the Leicester Square Theatre for the rest of this month then on tour.
Published: 8 Jan 2017
What do you think?