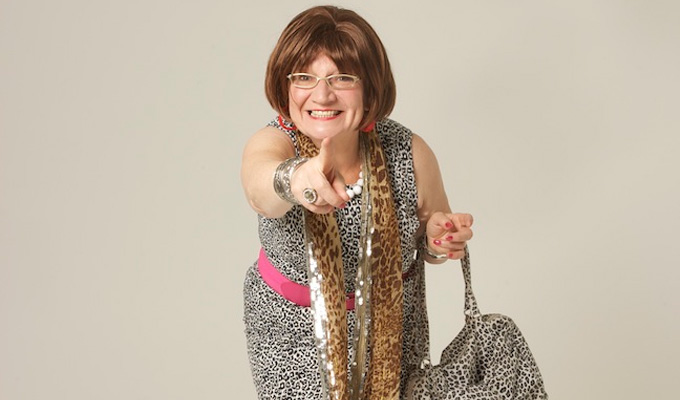 New Year honour for Mrs Barbara Nice
The woman behind comedy character Mrs Barbara Nice has been awarded a British Empire Medal in the New Year Honours.
Janice Connolly received the accolade for services to community arts and theatre in the West Midlands.
It recognises her work with the Birmingham-based Women And Theatre group, of which she is a founder member and artistic director.
The company is behind a number of community comedy courses, including working with adults with learning disabilities, young carers and bereaved young men, and has toured a professional stand-up show bringing mental health issues into the open.
On the comedy circuit, Connolly performs as Barbara Nice, an exuberantly friendly Stockport housewife, who has recorded her own four-part sitcom for Radio 2.
Her other credits include playing Holy Mary in Phoenix Nights and Sheila Wheeler in Coronation Street. She started her career on the Birmingham indie music scene in the late 1970s and early 1980s. She was in The Surprises and The Evereadies and had her singles championed by John Peel.
In 2013, Leicester Comedy Festival founder Geoff Rowe was awarded a British Empire Medal for his services to comedy.
Published: 31 Dec 2016
What do you think?