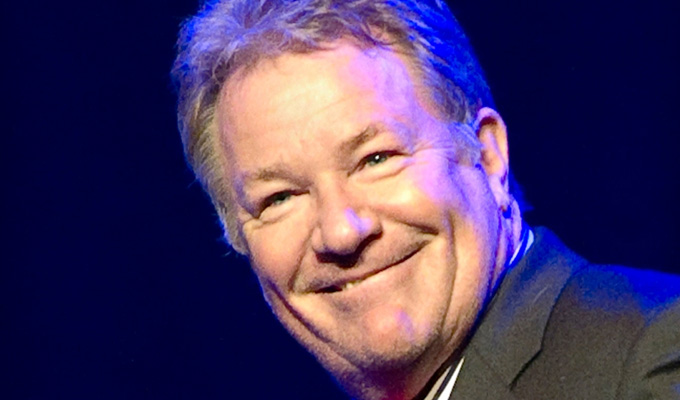 Did Jim Davidson call Michael McIntyre a c***?
Jim Davidson has denied launching a four-letter insult at Michael McIntyre in a press interview.
The veteran comic reportedly unleashed the c-bomb against the BBC's biggest comedy star while talking to Kent News.
When asked why he was going on tour with a show called 40 Years On, he is said to have replied: 'It's how I earn my money. It's a long time to be in show business, and it's a way to say to all these young cunts like McIntyre and others who don't think I'm funny but do think I'm a racist, "Look at what I've done, and all the things that I've done".'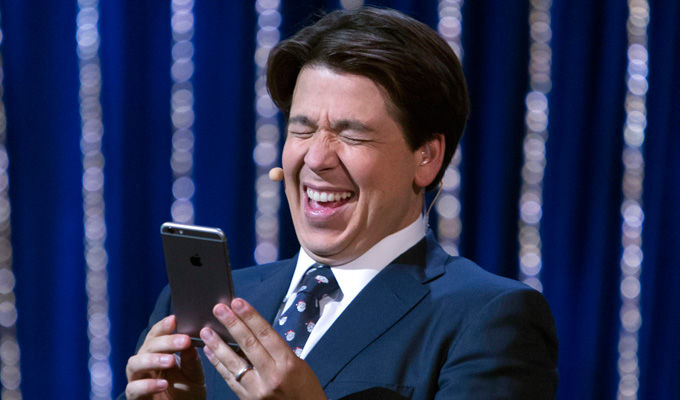 But writing on his own blog, 63-year-old Davidson claimed he was interviewed by 'a girl who sounded like she was in Jeremy Kyle's green room' who had done little research on him.
Blaming short-staffed newspapers, he listed a succession of bland questions the reporter, Emily King, is said to have asked. And in response to 'why do it?', Davidson claims he said only: 'It will show the young guns that I'm still around and doing it despite what they say…'
'No headlines here,' Davidson added.
However, King told Chortle: 'I completely stand by what I've posted about Jim Davidson. I didn't record the conversation but I have it all written down in shorthand in my notebook. I have kept all the notes.
'To be honest he was in a foul mood as soon as he answered the phone and asked how old I was - I told him I'm 23. I think he immediately assumed I didn't know who he was and that I hadn't done my research.'
King, who graduated from Reading University last year, has been a journalist for Kent News owner Archant Media since August, working on titles including Kent On Sunday.
Her interview was published at the weekend, but was picked up by The Sun today, giving it much wider exposure.
In another interview earlier this month, Davidson admitted he wasn't a fan of McIntyre, saying: 'People my age say they can't understand these young comedians. I don't get Michael McIntyre at all, I just sit there staring at the screen. '
But he has previously acknowledged comedy is all a matter of taste, writing: 'Is Michael McIntyre funny? Of course he is, to people who find him funny. To others he is a babbling kid playing at being a comedian.'
Published: 22 Dec 2016
Recent News
What do you think?