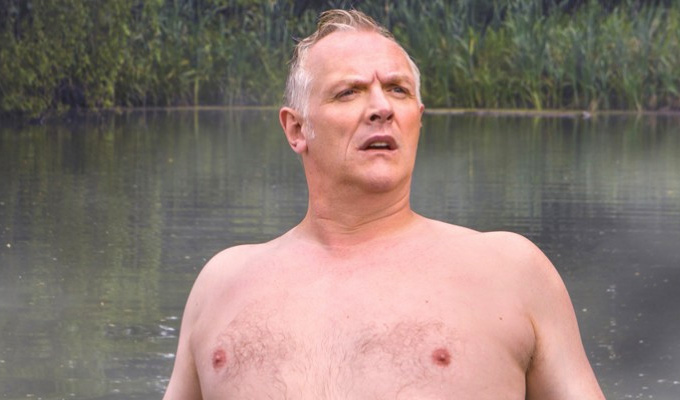 Greg Davies's troublesome nipples
Greg Davies's nipples have landed him in trouble.
Amazon have banned a poster for his new stand-up tour, because it shows him topless.
The promotional image for You Magnificent Beast has the star emerging from a lake without a shirt, but the retail giant thought that was too much for visitors to their website.
Strict guidelines ban 'overtly provocative imagery such as partial nudity' – and the company say that means a 'no nipple policy, even for men'.
But promoters Avalon have come up with a way to work around the rule, and have resubmitted the offending image with nipple tassels around the comic's areolae. And apparently that's OK.
Despite their ban, Amazon are happy to sell his 2011 DVD, Firing Cheeseballs At A Dog, where he again poses nips out.
But he is wearing a top hat, so maybe that's classier.
We have approached Amazon for comment, but they have not yet responded.
Davies kicks off his You Magnificent Beast Tour in September. The tour dates are here.
Published: 19 Dec 2016
What do you think?