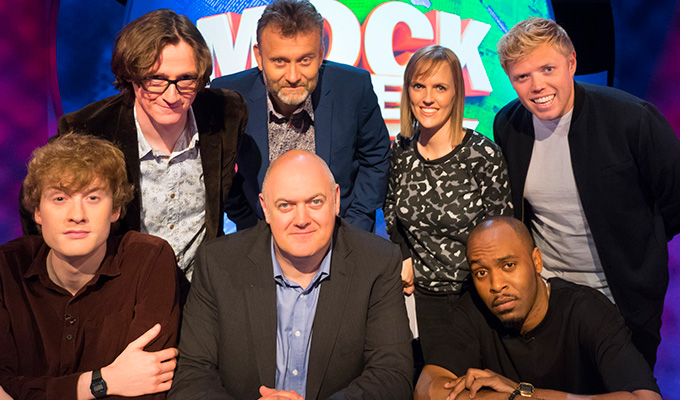 Revealed: True extent of panel show sexism
New research has proved the astonishing gender bias in British comedy panel shows.
Of 4,706 episodes surveyed across TV and radio, only one has been an all-woman show – yet 1,486 episodes have been all-male.
The sole all-female show was an 2014 episode of Victoria Coren-Mitchell's Radio 4 panel show Heresy, which featured Cerys Matthews, Maureen Lipman and Sue Perkins.
However, the figures do show that the ratio of women to men has been improving since the BBC handed down its edict that all programmes should now have at one female panellist, although progress is slow.
In February 2014, the corporation's head of television Danny Cohen controversially made the public vow that there would be at least one woman on every panel show. The previous year panel shows were 25 per cent female. Now they are 31 per cent.
However, there is also the fear that producers are fulfilling that quota, but little more. According to Stuart Lowe, who has been compiling the data wit the help of lovegraphs, if there was no bias in choosing panellists other than the pool of available talent there would be a lot more episodes featuring more than one woman.
Mock The Week, which is often cited for gender balance, has never had an episode featuring more than one woman, despite filming 136 shows.
Yet assuming 17 per cent of comedians competent enough to do the show are female (since that's the proportion of the circuit who are female, according to Chortle profiles), just over a third of episodes would statistically be expected to have two or more women.
Lowe said: 'Beyond the obvious under-representation, Mock The Week has another more subtle gender bias; how women are distributed between episodes. It is statistically unlikely for them never to have had an episode with more than one woman.'
When Andy Parsons quit the show last year, he said he hoped he'd be replaced by a female regular, a notion backed by host Dara O Briain, who said: 'I'd be delighted to get a permanent female. You've got Sara Pascoe and Katherine Ryan you've got Tiff Stevenson and Holly Walsh  – you've got a whole generation of really brilliant female comedians coming through, so yes, absolutely. They have really changed the tone of it.'
However producers have not installed a regular team captain, and have maintained the quota of just one woman per show.
One of the worst offenders is Radio 4's I'm Sorry I Haven't A Clue, because of its core, well-established all-male team of regulars. Just three per cent of their panellists have been women - although ignoring the regulars and hosts Jack Dee and Humphrey Lyttelton, that figure rises to 20 per cent.
Lowe said:  'The last two series of ISIHAC have improved their gender balance. Perhaps we'll finally get an episode with two women in 2017.'
Of recent TV panel shows only BBC Two's Sue Perkins-fronted Insert Name Here achieves the landmark of more than 50 per cent of its guests being female.
On radio, Listomania achieves a 50:50 split of guests (excluding host Susan Calman) and Dilemma, again hosted by Sue Perkins, is only slightly behind.
All of Lowe's figures are available here - and the raw data sets are for any fellow number-crunchers.
Published: 11 Dec 2016
What do you think?