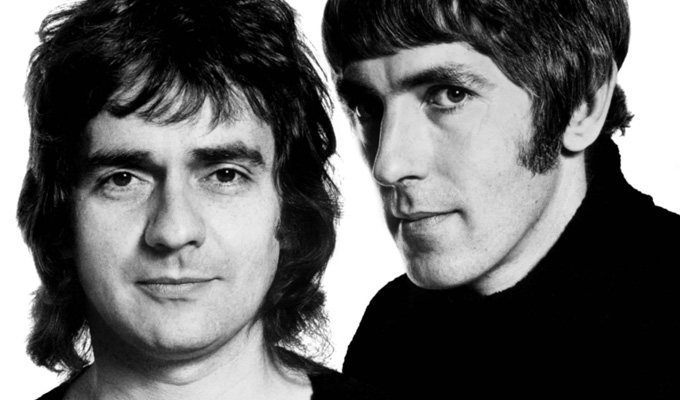 More lost Pete & Dud sketches found
More lost Peter Cook and Dudley Moore sketches have been unearthed after more than 50 years.
Most of the material was recorded for the pair's 1960s series Not Only, But Also, which was wiped from the archives in BBC cost-saving movies, despite the pair offering to pay to preserve the tapes.
Other recovered footage includes Moore and Cook performing in Australia, which hasn't been seen on British screens since the 1970s.
The missing material will air in a Channel 4 special, Peter Cook & Dudley Moore: The Missing Sketches, on New Year's Eve. It will not only feature the rare footage, but also contributions from the show's Dick Clement, Pete & Dud collaborator Barry Humphries and  fans including Richard Ayoade, Josie Lawrence and Ronnie Wood.
Producer/director Richard Dean said: 'It's testament to their writing that these sketches have stood the test of time and I hope this documentary inspires a new generation of Peter Cook & Dudley Moore fans.' 
The new discovery follows the BBC Four broadcast of The Undiscovered Peter Cook, which featured scenes unearthed by Victor Lewis-Smith after he was given access tot the comedian's archives by his widow Lin.
 She died at the age of 71 on November 26, just days after the show aired.
Her funeral will take place at Hampstead Parish Church at 1pm tomorrow. 
Published: 8 Dec 2016