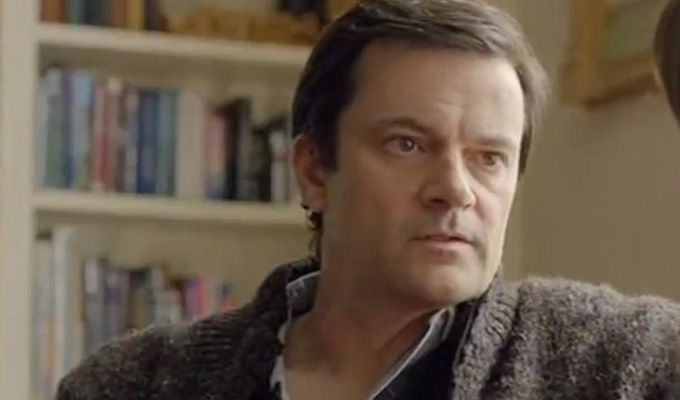 Comedy star contracted Zika virus
Fresh Meat star Tony Gardner has revealed that he contracted the Zika virus while shooting Death In Paradise.
The actor – and former doctor – also claims that the BBC's crime comedy-drama, which films on the Caribbean islands of Guadeloupe, could be connected to 'quite a lot' of the 265 cases of Zika in the UK since the global outbreak began in 2015.
Gardner, who played Professor Tony Shales in Fresh Meat, was shooting a guest role on the popular BBC One show when he was bitten by an infected mosquito.
Coincidentally, a friend of the actor's at Public Health England is currently leading a study in to the infectious disease, and Gardner revealed on Sean Hughes's podcast that 'they're looking into [Death in Paradise]' as being linked to the UK cases.
'There's now about 200 Brits who've had Zika. But quite a lot of them, possibly, come from the group of people who go out to Guadeloupe six months of the year to film.'
Of the 265 diagnosed cases of Zika in the UK as of November 30, 190 were reported in people returning from the Caribbean, and Guadeloupe is currently classified as high risk by the European Centre for Disease Control.
'In retrospect, I probably should have been a bit more fierce with the anti-mosquito repellent' Gardner said. 'I got bitten quite a few times, everyone got bitten.
'As soon as I got the rash, I knew I had it. A couple of hours before I flew out, I got the rash and then for a week I wasn't particularly well with joint pain and swelling and a bit of photophobia, I didn't like the light… Just felt pretty rough actually for about a week… Straightaway, I thought it was Zika.
Production company Red Planet Pictures admitted that a number of cast and crew working on Death In Paradise became 'unwell' on the shoot.
A spokesperson said: 'We take the safety of all of our cast and crew seriously and made all actors aware of the potential medical issues that may arise when filming in the Caribbean, including the risk of the Zika virus.
'Information was provided on avoiding all mosquito born viruses and insect repellent was available on set at all times. Despite these precautions, a small number of the team were unwell after having been bitten.'
Deaths from Zika are rare but the infection has been linked to thousands of babies being born with underdeveloped brains, with doctors in some affected countries advising women to delay getting pregnant.
The UK's first case of sexually transmitted Zika was diagnosed within the last week, a woman likely to have been infected with the virus by her partner, who had recently visited a Zika-hit country. Of the UK's 265 diagnoses, seven have been pregnant women and 181 have been confirmed.
Gardner, who began in comedy as part of the double-act Struck Off and Die with Phil Hammond while still a practising GP, and has appeared in shows such as Lead Balloon, The Thick of It and Tracey Ullman's Show, has grown-up children.
He told Hughes: 'It's not a problem for me because I've finished my family. It's in my semen for six months.'
Gardner also mentioned that he had Zika in a twitter exchange with theatre director Rupert Hands in September, when he said he couldn't make it to a West End play: 'Sorry, but I contracted Zika virus, so couldn't make it.' he said. Apparently thinking it a joke, Hands replied: 'I thought you might have. I hear it's going round' – to which Gardner replied: 'It is in bloody Guadeloupe.'
Gardner was on the islands to make a guest appearance on Death In Paradise alongside regulars Kris Marshall, Joséphine Jobert and Red Dwarf's Danny John Jules.
Since it began in 2011, the show has been a growing ratings hit for BBC One, climbing to an average of 8.1million viewers an episode for the last series. It returns in the first week of the new year.
The action is set on the fictional island of Saint Marie and originally starred Ben Miller as fish-out-of-water British detective Richard Pool. Poole was killed off at the start of series three and replaced by the man investigating his murder, Detective Humphrey Goodman (Marshall).
Guest stars for the new Anglo-French series include Ardal O'Hanlon and Not Going Out's Sally Bretton, with Simon Day, Mark Heap, Rhys Thomas, Sally Phillips, Mat Horne, Ralf Little and Lucy Davis among those appearing in the past.
Rising Damp's Don Warrington also has a recurring role as a police commissioner. 
- by Jay Richardson
Published: 3 Dec 2016
What do you think?