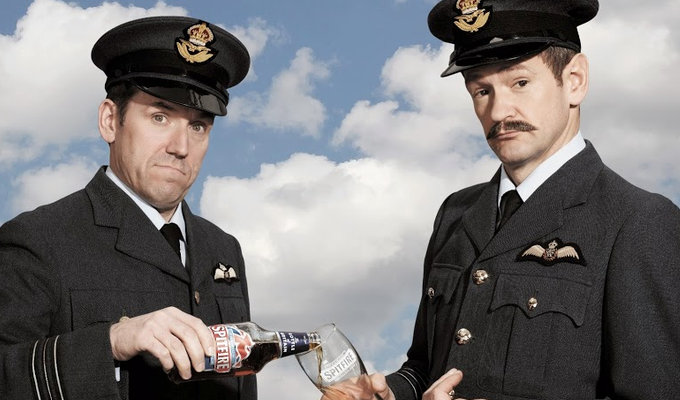 Armstrong and Miller reunite
Ben Miller and Alexander Armstrong are to reunite for a Radio 4 show.
The pair have rarely appeared together since their tour in 2010– the same year that their BBC sketch series ended – save for a series of adverts for Spitfire beer in the guise of their RAF pilots.
Now they are to appear on a special Christmas Day edition of Radio 4 literary programme With Great Pleasure.
The episode will be recorded in front of an audience in London next month, and the BBC says the pair will 'talk about the books, poems and much more that have inspired them. Who knows - the RAF pilots may make even make an appearance'.
Although remaining friends, they have increasingly worked apart: Armstrong as presenter of Pointless and pursuing a music career, Miller starring in shows such as Death in Paradise, I Want My Wife Back and Ballot Monkeys – and becoming a popular science writer and presenter.
Free tickets for the recording of With Great Pleasure are available here.
Published: 26 Oct 2016
What do you think?