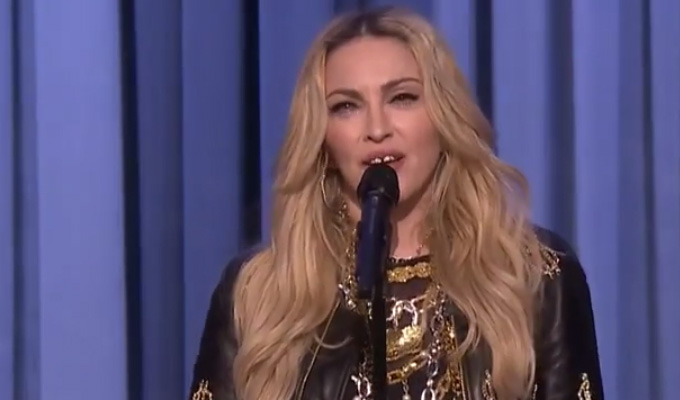 Now THAT's an opening act
Amy Schumer was introduced to the stage by an unusual opening act in New York last night – Madonna.
The pop queen performed a few minutes of stand-up at Madison Square Garden, and afterwards posted the message: 'It was short but it was sweet (like me). I'm forever changed!'
It marked the return of a favour, as Schumer opened for some of Madonna's Rebel Heart Tour shows last year.
Surprise! Madonna doing stand up comedy before Amy Schumer at the Madison Square Garden. 👸🏼😱🙌🏻 pic.twitter.com/njWjWnMGCW

— Madonna Lately (@MadonnaDailyID) October 19, 2016
Madonna made her stand-up debut on The Tonight Show with Jimmy Fallon last year (Chortle review) saying she enjoyed the 'simplicity' of the art form.
During her subsequent set, Schumer addressed the hoo-ha over her gig in Tampa, Florida, on Sunday when she angered some Donald Trump voters by discussing politics.
She made a tongue-in-cheek apology saying: 'I'm so sorry. I shouldn't have said that he was an orange, sexual-assaulting, fake-college-starting monster. Shouldn't have said that. I will never again say that he is an orange, sexual-assaulting, fake-college-starting monster!'
And reading a mock letter to the outraged, she said: 'Dearest Tampa, I'm sorry you didn't want me, a comedian who talks about what she believes in, to mention the biggest thing going on in our country right now. How could I think it was OK to spend five minutes having a peaceful conversation with someone with different views?'
Here is footage of the Tampa gig:
Published: 19 Oct 2016
What do you think?