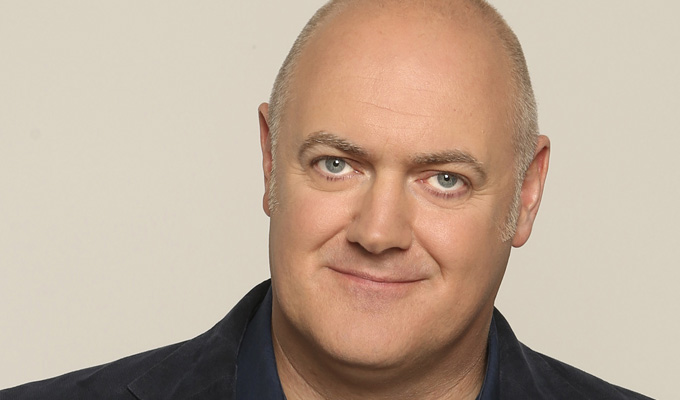 Dara O Briain to write a children's astronomy book
Dara O Briain is writing his first children's book, about the wonders of space.
Beyond The Sky will be published in time for Christmas 2017 by educational publisher Scholastic UK.
The company's Miriam Farbey said: 'Dara is going to be a brilliant new voice in children's publishing and we couldn't be more proud to be publishing his debut book. 
'There is literally no one smarter or more hilarious than Dara O Briain when it comes to talking to kids and their families about our weird and wonderful universe.'
O Briain, who studied mathematics and theoretical physics at  University College Dublin, has become known for science and maths- based shows such as Stargazing Live and School of Hard Sums.
He previously published the autobiographical Tickling The English, aimed at adults, in 2009 (Review)
The comedian said: 'I'm delighted to share my love of space and science with a whole new generation of astronomers and astronauts and to show young people that the greatest sights in the universe can be sometimes be found by simply looking up.'
A raft of comedians have become authors of children's fiction in recent years, most notably David Walliams, but also David Baddiel, Julian Clary and, as announced earlier this month, Adrian Edmondson.
Published: 19 Oct 2016
What do you think?