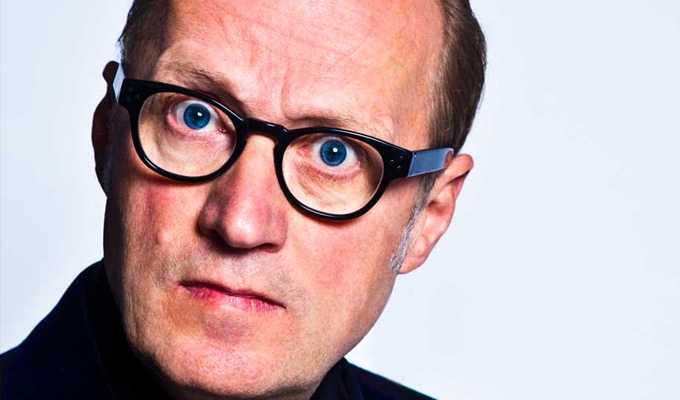 Ade Edmondson becomes a children's author
Adrian Edmondson is to become the latest comedian to turn to children's literature.
He is writing a novel for seven- to nine-year-olds called Tilly And The Time Machine, about a girl who lives with her inventor father.
And his deal with Puffin includes  a second novel, once the first is published in April 2017.
The blurb for his debut reads: 'Tilly is seven and a half. She lives with her dad, a scientist who used to invent things for the government. They are very happy, but they are both missing Mummy, who died about a year ago.
'So when Tilly's dad creates a time machine in their back garden, there's only one place that Tilly really wants to go: back to her sixth birthday party, when she ate too many cupcakes and her mummy was there.
'There's only one problem. Tilly's dad has got stuck in the past, and she must follow him through history, from battles on boats to Buckingham Palace, to get him back, encountering all sorts of interesting people along the way.'
Edmondson chose debut illustrator Danny Noble to illustrate the book after spotting the artist's work on Twitter.
Puffin publishing director Shannon Cullen said: 'Ade is a true national treasure and his talents as a writer have naturally translated to the page for a younger audience. His writing is warm, witty and heartfelt, and it has been a joy to work with him on his first novel for children.'
In 1995,Edmondson wrote The Gobbler, a novel about a womanising TV star with a drink problem. And he is to return to London's Soho Theatre next month with Bits Of Me Are Falling Apart, the play he wrote with the venue's artistic director Steve Marmion,  about a middle-aged man whose life is falling apart.
Other comics to have written children's fiction recently include David Baddiel, Julian Clary and David Walliams.
Published: 7 Oct 2016
What do you think?