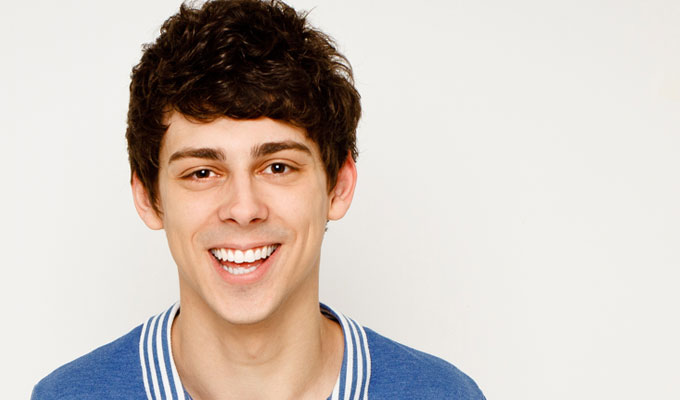 Matt Richardson gets spooky
Matt Richardson is to present a Halloween TV series in which celebrities check into a supposedly haunted hotel.
The comic will be joined by Christine Lampard and Thronecast presenter Jamie East on Celebrity Haunted Hotel Live, which will air on the W channel. And he will also host a spin-off entitled Celebrity Haunted Hotel Live: Do Not Disturb.
He said: 'What better way to spend Halloween than in a Haunted Hotel, I'm looking forward to checking in our guests and seeing how they cope with a stay in Britain's spookiest hotel. With Christine as Jack Nicholson and Jamie and I as the twins, it'll be like an English shining.'
Viewers will vote for which guests take part in what the broadcaster calls 'nail-biting and riotous live investigations, experiments and group events'.
Steve North, W's general manager, said: 'Set in Britain's spookiest village, Celebrity Haunted Hotel Live combines interactive challenges with a ghostly setting. I can't wait to see how brave our celebrities really are.'
The broadcaster has not yet said where the location is. But executive producer John Quinn of North One Television,said: 'It's a beautiful location, but does take on a very different feel by night. Combining that setting with a strong cast of familiar celebrity faces, as well as some young, fresh talent, who'll undertake some never-seen-before paranormal investigation using cutting edge technology, this appeals both to long-time fans of the genre and those viewers who just love entertaining reality TV.'
The main show will run nightly from 9pm from October 27 to 31; with the extra show at 6pm the following day.
Richardson is no stranger to reality shows, having previously fronted ITV2's X Factor spin-off The Xtra Factor. Last week he revealed that he only found out he had been dropped from that show in 2014 when he read about it in the newspaper
Published: 4 Oct 2016
Recent News
What do you think?