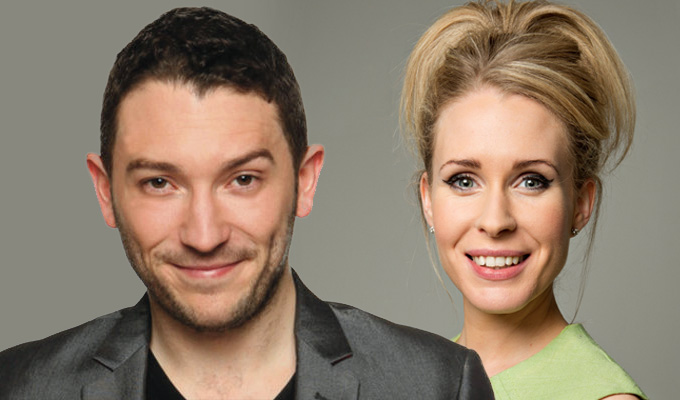 Jon Richardson faces his fears
Jon Richardson is to front a one-off Channel 4 documentary with his wife and fellow comedian Lucy Beaumont.
With the working title Jon Richardson's Dead Worried, the hour-long show sets out force the comedian to face his biggest fears – and to examine the statistics and truth behind them.
The broadcaster cites the fact that 77 per cent of Brits think international terrorism is the biggest threat facing the world  – despite being 11 times more likely to die by slipping during a shower.
Richardson, who is also a fretful expectant father, said: 'My green cross code has always been look left, look right, look up, look down, check your blind spot and you'll probably still have some sort of accident. I hope viewers will find a clean, padded room to watch the show in, on a TV which has been tested to all current standards.'
 Channel 4 commissioning editor Sarah Lazenby  said: 'Channel 4 is delighted to present this warm and light-hearted documentary which sees Jon and his wife Lucy comedically navigate some of the nation's greatest fears of what is going to kill us, whilst taking a look at some of the people who are making it their mission to prevent our premature death."
Executive producer Emily Hudd, from Rumpus Media, added: 'Every day the news gives us another reason to be scared of life. As one of Britain's most cautious men, Jon is the perfect guide to help us risk assess life in these scary times. And his wife Lucy is thrilled as he now knows how to create a shelter in the woods for their family in the event of total societal breakdown.'
Published: 16 Sep 2016
Recent News
What do you think?