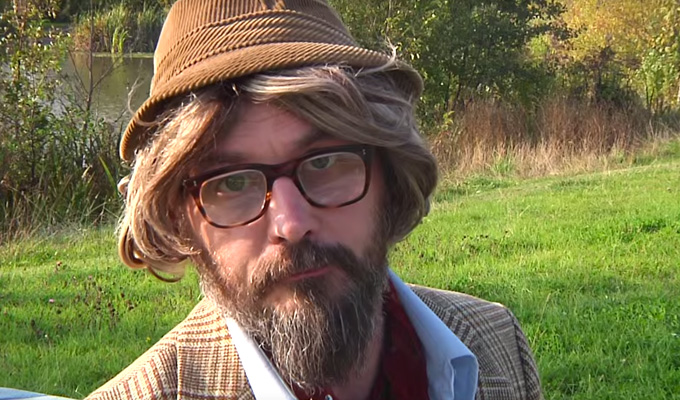 BBC Three goes into the Big Field
BBC Three is to release a series of surreal comedy shorts with scenes acted out from mash-ups of old audio recordings.
Big Field originally started out as an internet project from Darren Dutton and Jonny Roberts , who released two videos on YouTube last year, garnering praise from established comedy stars.
Bob Mortimer called it 'sublime', Matt Lucas praised its 'wonderful oddness' and Peter Serafinowicz hailed it 'the funniest thing I've seen all year.'
Dutton – whose main TV credit was writing for Marcus Brigstocke's kids' TV series Stupid a decade ago –  directed the shorts, which he wrote with artist Roberts. The pair took audio from old vinyl and cassettes, as well as taping dialogue off the TV and used it as the basis for scenes, which they acted out with props sourced from eBay, mainly for under 99p.
Now BBC Three is to release five three-minute episodes, one a day, over the week of June 20. They will also feature Shelly Longworth, Alex Lowe, Lucy Montgomery, Alison Ward and Tony Way.
Here is one of the originals:
Published: 9 Jun 2016
What do you think?