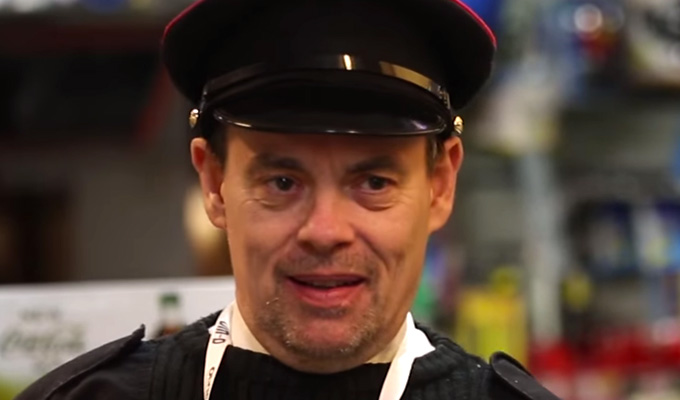 Kevin Eldon stars in music video
Kevin Eldon is starring in a music video from Micko Westmoreland.
The comic actor plays a security guard in the promo for the new track Schmescos, whose chorus proudly proclaims: 'All I want to do is rob from Tescos'.
Eldon said: 'What I particularly enjoyed about making this video was standing outside a supermarket dressed as a security guard, unshaven and smelling, probably, quite strongly of merlot, and then having a passing TV producer I've worked with before clock me and visibly internally struggle with the possibility that things might not be going quite so well for me professionally as they could be.'
And Westmoreland – who appeared in the 1998 music industry movie Velvet Goldmine as Jack Fairy – said working with Eldon 'was a bit like being in a Big Train or Blue Jam sketch. It's very difficult to keep a straight face.'
Schmescos is taken from Westmoreland's second solo album Yours etc abc and deals with the adrenaline rush of shoplifting among a backdrop of corporate irresponsibility and bland day-to-day existence.
Westmoreland and Eldon are in a charity cover band together, The Spammed, which also features Rat Scabies, formerly of The Damned, Horace Panter of The Specials and Neil Innes of Rutles and Monty Python fame.
Published: 1 Jun 2016
What do you think?