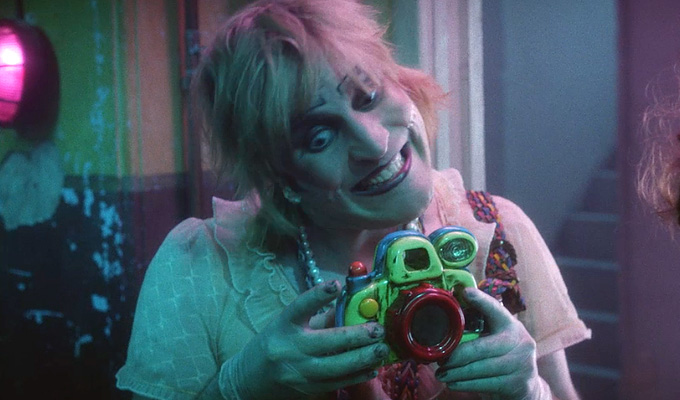 Cinema release for Set The Thames On Fire
Set The Thames On Fire – a dark comedy film starring Noel Fielding, Sally Phillips and Morgana Robinson – has been given a limited cinema release.
The movie, which opened the London Comedy Film Festival last month, will be released across the UK on September 16, then available digitally three days later.
It also stars Sadie Frost, Lily Loveless and Max Bennett and Michael Winder, as friends who embark on 'a string of ludicrous escapades through a dystopian London, ruled over by a grotesque and tyrannical Impresario'.
Fielding plays the despotic ruler's right-hand man, Phillips an anarchist witch and Frost a buxom landlady.
The full-length directorial debut of artist Ben Charles Edwards, it has gained plaudits for its distinctive look. The Hollywood Reporter noted it was 'brimming with visual invention [and] terrific fantasy conceit' but ultimately ruled that 'the film's storytelling falls short of its atmosphere, the action too often bereft of energy'.
Set The Thames On Fire is produced by Blonde to Black Pictures, co-founded in 2012 by Sadie Frost and Emma Comley, and was written by Al Joshua.
Here is the trailer:
Published: 1 Jun 2016
Recent News
What do you think?