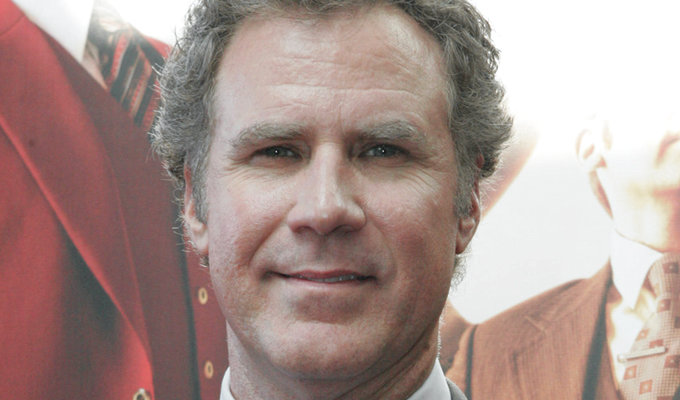 Will Ferrell quits Reagan film
Will Ferrell has bowed to pressure and pulled out of the comedy about Ronald Reagan's Alzheimer's disease.
The former President's children led a campaign against the movie, saying that the heartbreaking condition was no subject for comedy.
Ferrell's representative tonight announced that his client 'is not pursuing this project.'
The Ron Burgundy actor had been slated to play the late President in a satire set in his second term at the White House. He was also named as a producer
In the script, Reagan is shown as having lost his mind to dementia – then convinced by an ambitious intern that he is an actor playing the president in a movie.
In one scene Libya is bombed after Reagan wants to be rid of a wardrobe assistant called Libby.
Yesterday, Reagan's daughter Patti Davis wrote an open letter to Ferrell, calling him 'heartless' and the movie 'cruel'.
And his son Michael said those involved in the film should be 'ashamed' of themselves.
In her letter, Davis told Ferrell: 'Perhaps if you knew more, you would not find the subject humorous… Alzheimer's is the ultimate pirate, pillaging a person's life and leaving an empty landscape behind. It sweeps up entire families, forcing everyone to claw their way through overwhelming grief, confusion, helplessness, and anger.
'Perhaps for your comedy you would like to visit some dementia facilities. I have – I didn't find anything comedic there, and my hope would be that if you're a decent human being, you wouldn't either.'
After Ferrell had announced he was pulling out, Davis told new York showbiz website Page Six: 'I am so relieved that Will has decided against this film. I can't imagine that anybody else would sign on to it… It is beyond the pale that anyone would make it a comedy about [Alzheimer's].'
And Michael Reagan tweeted: 'Thankyou for taking the right path.'
Reagan told the American public he had been diagnosed with Alzheimer's disease in 1994, five years after he left office.
Published: 29 Apr 2016
What do you think?