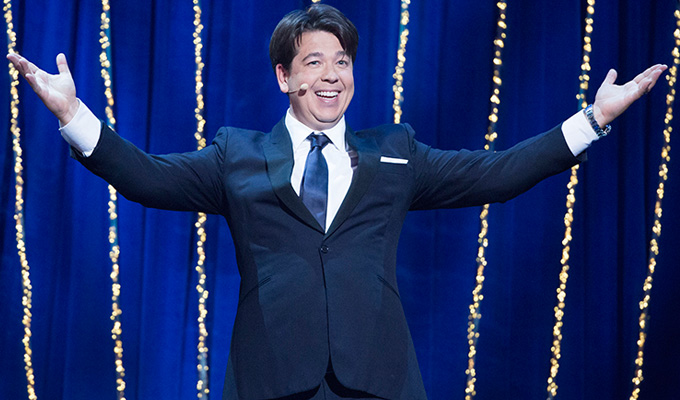 Second series for Michael McIntyre's Big Show
The BBC has confirmed that Michael McIntyre's Big Show will be returning for a second series.
The show has proved a primetime Saturday-night success for BBC One attracting an audience of 5.1million this weekend – up 200,000 on the first episode a week ago.
And elements such as 'unexpected star', when an unsuspecting member of the public becomes part of the show, and 'send to all', in which the comedian sends a text message to everyone in a celebrity's phone, have garnered a lot of press attention.
However, it attracted mixed reviews. In a two-star write-up, the Daily Mail called the show 'a hotchpotch' and compared the comedian unfavourably with Ant and Dec. But the Mirror said: 'It shouldn't work. Given the shameless way it rips off Noel Edmonds, it probably doesn't deserve to work. But it does.'
The BBC confirmed to Chortle that a second series is in the pipeline, but couldn't confirm how many episodes or when it might go out.
However, Alan Tyler, acting controller of entertainment commissioning said: 'We are absolutely delighted with the success of Michael's new show. 
'He is a true star and our audiences love him. We are looking forward to viewers seeing where Michael takes things in not only the rest of this series, but also the next.'
The show is made by Hungry McBear Media, a joint venture between McIntyre and independent producers Hungry Bear Media, of which Dragons' Den star Peter Jones is a major shareholder.   
Published: 25 Apr 2016
What do you think?