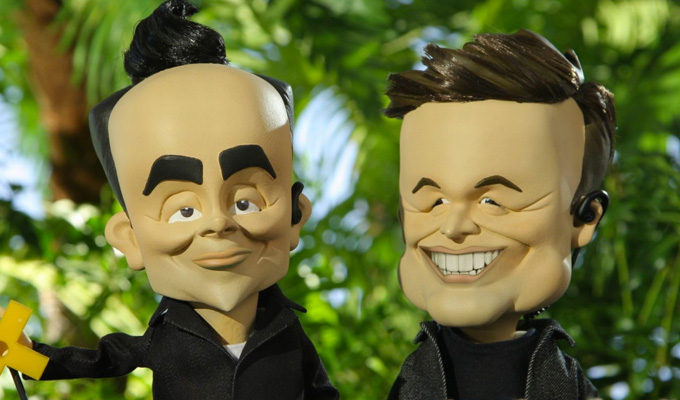 Newzoids to return
Satirical puppet series Newzoids is returning for a second series ITV has confirmed.
The channel tweeted that the show will be back 'later this year', although the date is still to be determined.
Featuring the voices of Jon Culshaw, Debra Stephenson, Lewis MacLeod and Simon Greenall, the first series aired last April and was billed as the spiritual inheritor of Spitting Image.
It launched with 3.7million viewers, but audiences dwindled to 1.7million by the final episode six weeks later, and reviews were mixed.
The Observer called it 'a curate's egg' with the CGIed mouths of the puppets 'disconcerting' but argued that the show featured 'terrific' voices, though there was a need to 'sharpen the political satire'.
The Independent suggested that puppets are 'not intrinsically funny' and urged the writers to come up with shorter and sharper sketches. But it ventured that 'the first few editions of Spitting Image in the early 1980s were not funny either'.
Writers on Newzoids, made by independent production house Citrus Television, included Carey Marx, Tom Neenan, The Windsors creators George Jeffrie and Bert Tyler-Moore, Joel Morris and Jason Hazeley.
Last year Spitting Image creator John Lloyd revealed that he was considering reviving the classic series online, too.
- by Jay Richardson
Published: 4 Apr 2016
What do you think?