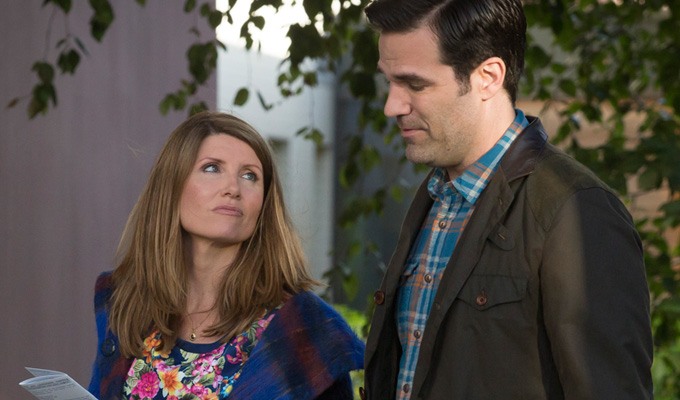 Two out of three ain't bad
Catastrophe was named best scripted comedy at the Royal Television Society Awards last night, with creators Rob Delaney and Sharon Horgan also scooping the comedy writing prize.
Judges praised the show's 'brilliantly intelligent characters delivering dialogue that was simply laugh-out-loud funny', saying: 'The humour in this writing felt genuinely authentic, yet packed full of jokes and constantly subversive.'
However they lost out in the comedy performance category to Michaela Coel, creator and star of E4's Chewing Gum, who also scooped the breakthrough prize. The panel said her performance was 'fresh, totally unique, edgy and brave'. She too was up for the comedy writing gong.
Nick Helm had also been nominated for best comedy performance for his role in Uncle; while Peter Kay's Car Share, went home empty-handed, despite being nominated for best comedy and best comedy writing. On the same night they won the Chortle TV Award.
Co-writer Paul Coleman joked on twitter: 'Looks like I went to the wrong awards. Didn't win @RTS_media but did win @chortle last night.'
Also at the ceremony, Sir Lenny Henry was awarded a surprise fellowship of the Royal Television Society for his work raising awareness of diversity in the industry.
Published: 23 Mar 2016
What do you think?