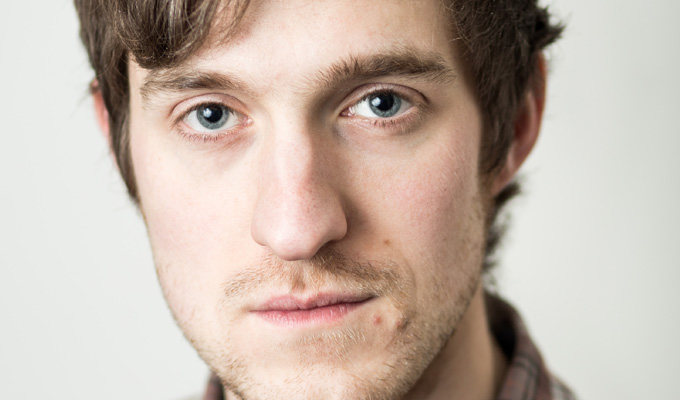 Chortle Award 2016 winners named
Vic Reeves and Bob Mortimer were honoured with an award for outstanding contribution to comedy at the Chortle Awards tonight.
Reeves attended the ceremony with his wife Nancy Sorrell to collect the award.
But the biggest winner was Joseph Morpurgo, who scooped three awards: best breakthrough act, innovation and comedians' comedian on the strength of his inventive Edinburgh fringe show Soothing Sounds For Baby.
Nicholas Parsons was also on hand to collect the radio award for Just A Minute, now in its 49th year. He has appeared in all 900 episodes.
Peter Kay was a double winner, with his Car Share winning the TV Award, and his fundraising Phoenix Nights Live gigs at the Manchester Arena being named 'event of the year'.
Other winners were The Showstoppers, who brought improvised musical to London's West End; Standard Issue, the online women's magazine founded by Sarah Millican; the No Such Thing As A Fish podcast hosted by the researchers of QI plus comedians Katherine Ryan, Joe Lycett, Zoe Lyons, Jarred Christmas and Daisy Earl.
Almost 12,500 votes were cast by comedy fans, based on shortlists drawn up by an independent panel of critics. Yet some votes were surprisingly close. In one category, in which more than 7,500 votes were cast, just two votes decided the winner.
The full list of winners is:
Best newcomer
Daisy Earl
Best compere
Jarred Christmas
Breakthrough act
Joseph Morpurgo
Club comic
Zoe Lyons
Music & variety award
Pippa Evans
Character, improv or sketch act
The Showstoppers
Best show
Joe Lycett: That's The Way A-ha, A-ha, Joe Lycett
Best tour
Katherine Ryan: Kathbum
Internet Award
No Such Thing As A Fish
Radio Award
Just A Minute
TV Award, sponsored by Sue Terry Voices
Peter Kay's Car Share
Book and Publishing Award
Standard Issue
Award for innovation
Joseph Morpurgo: Soothing Sounds For Baby
Comedians' comedian
Joseph Morpurgo
Event Of The Year
Peter Kay's Phoenix Nights Live

Outstanding contribution to comedy
Vic Reeves and Bob Mortimer
Best venues
London: Soho Theatre South: Komedia Brighton North: Frog and Bucket East and Midlands: Birmingham Glee Wales and West: Komedia Bath Scotland: Stand Edinburgh
Best club nights
London: 99 Club Soho South: Bent Double, Brighton Komedia North: XS Malarkey East and Midlands: The Comedy Cow Milton Keynes Wales and West: Buffalo Bar Cardiff Scotland: Red Raw at Glasgow Stand
Published: 22 Mar 2016