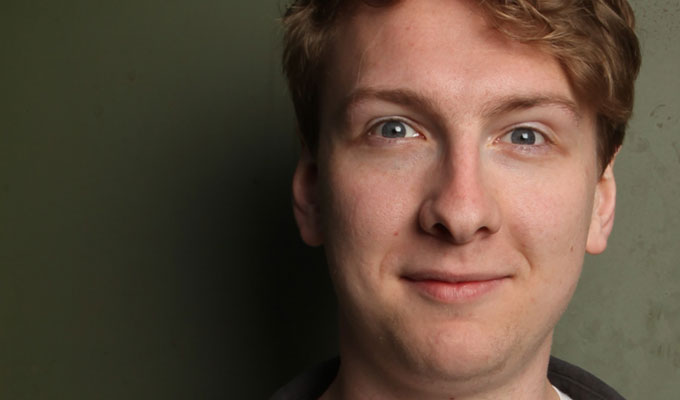 Joe Lycett writes his first book
Parsnips: Buttered follows his fights as a 'people's champion', contesting the likes of parking fines, train station toilet charges and internet trolls. The format has prompted publishers Hodder & Stoughton to compare him to Henry Root, the fictional character whose letters to real people and corporations became a publishing phenomenon.
Lycett's story about taking on the parking wardens has already proved a hit. After telling it on Channel 4's 8 Out of 10 Cats Does Countdown, the footage went viral and garnered millions of views online.
Lycett said: 'Life is hard. There's parking fines, PPI, the Kardashians - it's a marvel any of us manage to get out of bed. 'During my short life of doing largely nothing I've discovered solutions to many of life's problems, which I shall impart to you in this book that I have written with my hands. It's published by Hodder & Stoughton who are really cool guys with great biscuits.'
Hodder & Stoughton publisher Hannah Black bought the world rights to the book from Lycett's agent, Hannah Chambers. Named after the archaic saying: 'Fine words butter no parsnips', the title will be released on October 20.
Black said of the comic: 'He is our modern day Henry Root, making us laugh with his outraged and outrageous correspondence and cheer when his complaints are upheld. We are thrilled to be publishing his brilliant new book this year.'
Lycett, who is currently on the road with his UK tour That's The Way, A-Ha A-Ha, Joe Lycett, was recently named as the new host of Radio 4's It's Not What You Know, taking over from Miles Jupp.
Preorder Parsnips: Buttered here.
Published: 18 Mar 2016
Joe Lycett is to publish his first book – in which he tackles minor social outrages.
What do you think?