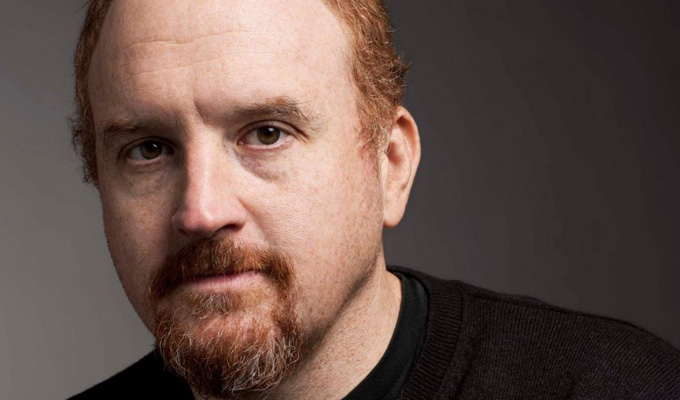 Louis CK launches surprise new sitcom
Louis CK has surprised fans by releasing online the first episode of a sitcom he has been secretly developining.
Nothing was known about Horace and Pete, which co-stars Steve Buscemi, until it was released this afternoon.
CK sent a message to his mailing list saying only: 'Hi there. Horace and Pete episode one is available for download. $5. Go here to watch it. We hope you like it.'.
There are no further details on the site, with fans having to pay the $5 on trust.
The episode is just over an hour hour long, and set in a bar, with characters discussing up-to-the-minute news events, including Donald Trump's election campaign.
It features a raft of cameos, including Jessica Lange, Edie Falco, Stven Wright, Alan Alda and Nick Di Paolo.
On the show, CK says: 'Fuck the networks, fuck the online content distributors, I'm doing this myself.'
The price is more than the $2.99 that episodes of TV shows typically cost on iTunes, although they have usually aired previously, and is more expensive than two weeks' membership of Netflix.
CK announced he was going on an 'extended hiatus' from his network sitcom Louie last August, after its fifth series.
Published: 30 Jan 2016
What do you think?