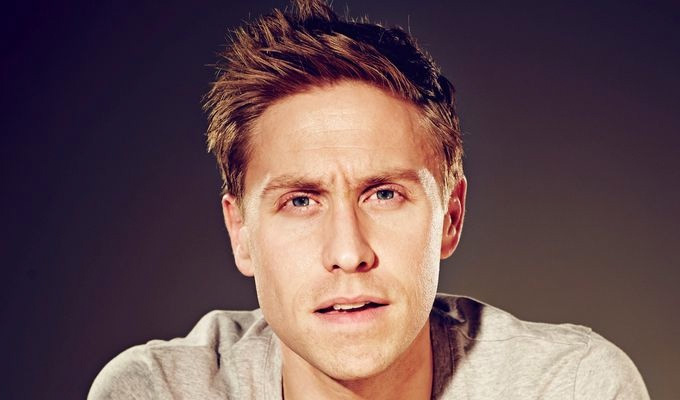 Russell Howard dodges boobs
Russell Howard is to front a 'celebrity boob ball' tournament next week.
The event is similar to dodgeball – but using rubber breasts in place of the usual balls.
Howard became involved after Kristin Hallenga, founder of breast cancer awareness charity CoppaFeel!, appeared on his Good News show in October – and hit him in the face with one of the plastic knockers
Her organisation's aim is to make women and men aware of the need to check their breasts regularly for anomalies – and use fun events to get their message across. 
They include the 'celebrity boob ball' event to be held at the Copper Box Arena in London's Olympic Park on Monday.
The charity said: 'It all began when our founder Kris wanged Russell Howard in the face with a flying boob on national TV. A dream was born. That dream was CoppaFeel! Celebrity Boob Ball.
The comic is hosting the event, and today visit the CoppaFeel's headquarters with his mum Ninette to promote it.
He wrote on Twitter: 'Can't wait to play boob ball for CoppaFeel!. Dodgeball, charity and boobs. Come along its gonna be great!'
Audience tickets are available here. The only confirmed celebrity so far is Radio 1 DJ Greg James.
Watch Hallenga on Good News here:
Kris Hallenga talks boobs with Russell Howard! from CoppaFeel! on Vimeo.
Published: 26 Jan 2016
What do you think?