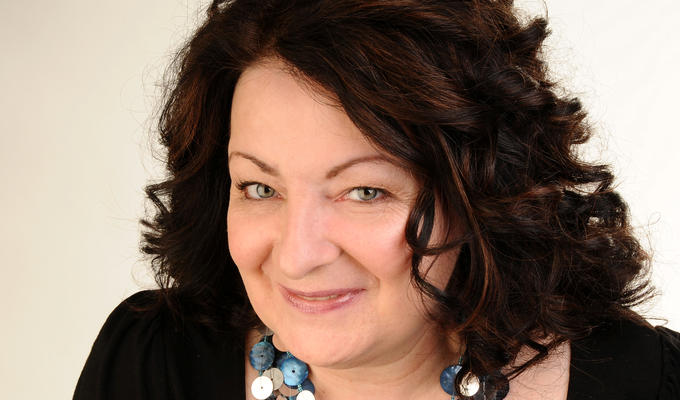 Comedians address the Cambridge Union
Comedians including Janey Godley and Kate Smurthwaite are to debate romance in the Cambridge Union.
The stand-ups will attend the prestigious 200-year-old institution to debate the motion: 'This House believes that all you need is love' in the run-up to Valentines Day.
Godley will join Tania Edwards and transgender American comic Alison Grillo to propose the motion.
And in opposition, feminist stand-up Smurthwaite is joined by 3 Non Blondes star Ninia Benjamin and Finn McRedmond, a third-year classics student at Peterhouse College.
The union says the all-female February 11 event aims to 'ask whether we should really stop working and search for love, or whether we shall all be just content to die successful and alone.'
Other people appearing at the debating society this term include Calvin Klein, Leona Lewis, Evan Davis, Andy Burnham MP – and Stephen Merchant who will be visiting on January 28.
The Union has previously hosted the Dalai Lama, Ronald Reagan, Winston Churchill, Margaret Thatcher, John Major and Clint Eastwood.
Last year comics Ivo Graham and Liam Williams told the historic debating society about their sex lives in the comedy Valentines Day debate that: 'This House is overworked and undersexed' .
Published: 11 Jan 2016
Recent News
What do you think?