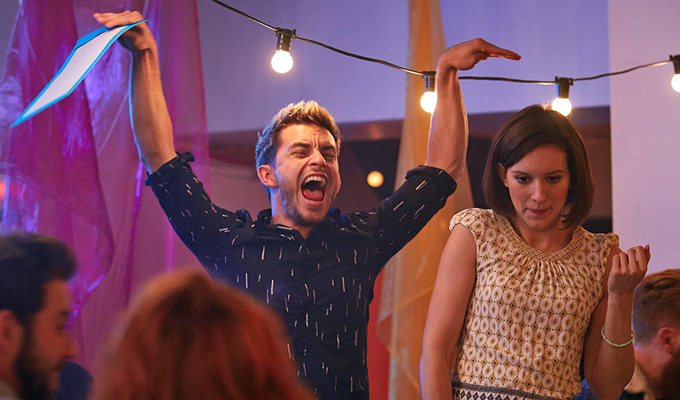 Kathy Burke joins C4's Crashing
Kathy Burke is to make a guest appearance in the new Channel 4 comedy Crashing.
The Waynetta Slob actress plays the eccentric Aunt Gladys in the show, about six twenty-something adults living together as property guardians, stopping squatters taking over a disused hospital.
Channel 4 has today announced that the core cast is Louise Ford, Damien Molony, Jonathan Bailey, Julie Dray, Amit Shah and Adrian Scarborough – as well as Phoebe Waller-Bridge who wrote the show.
Their characters include a 'sexually explosive estate agent', frustrated French artist and a happily engaged couple.
The six-part show show which launches on January 11, taps into the current trend for cash-strapped young people becoming property guardians, paying as little as £25 a week to live in unoccupied buildings in exchange for 'protecting' the property from disrepair.
Waller Bridge was a hit of the 2013 Edinburgh Fringem thanks to her acclaimed one-woman theatre show Fleabag. She went on to write on Drifters, while her acting credits include Broadchurch, Bad Education and The Iron Lady film.
Published: 17 Dec 2015
Recent News
What do you think?