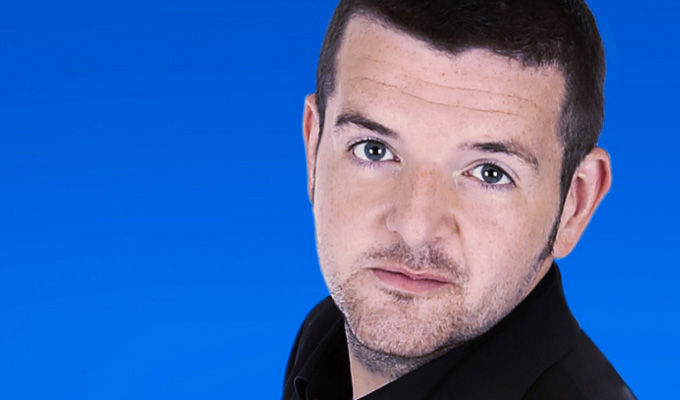 Kevin Bridges plans his own sitcom
Kevin Bridges is planning a 'wee break' from stand-up so he can write a sitcom.
The comic has just finished a 180-date tour, and says he wants some time off from such a gruelling schedule to do something different.
Bridges, 29, said he had already been offered roles in other people's TV shows, but would rather write his own script.
He told the Scottish Sun: 'I fancy acting. You don't write off anything, as long as you keep it fun and interesting. I've been offered a couple of deals, sitcom stuff or whatever.
'I've no idea what character they want me to play. Who knows? But I'd like to write it as well. It'll be funny. I'm not going to start doing dramas.
'Any time I ever get a funny idea my immediate thing has been to go to The Stand and try it out as stand-up. But now I'm thinking that maybe it would be good to start thinking about a sitcom.
'I've got pages and pages of notepads just filled with nonsense but it makes some sense to me.
'So rather than maybe tour again, I'll maybe take a wee break from stand-up to work on something else.'
He also said recent reports of him bantering with a heckler who demanded a selfie with him onstage at the Hydro in Glasgow were exaggerated. 'When it's written down it [reads] as if you're Justin Beiber having a meltdown,' he told the paper.
Published: 24 Nov 2015
What do you think?