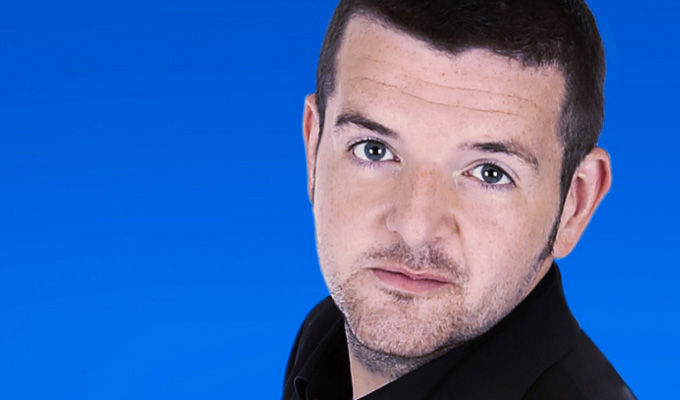 Kevin Bridges loses his cool with another heckler
Kevin Bridges has apologised for getting irate after an audience member insisted on getting a selfie with the comic mid-way through a show.
One punter asked Bridges for a photograph as he tried to perform for a sold-out crowd of 11,000 fans at the SSE Hydro in Glasgow.
The comic relented and agreed to the snap. But when the man asked to get on stage, he was sent back to his seat.
He then heckled the comic, reportedly telling him to 'remember his roots' – prompting an angry response from the stand-up.
'Remember my roots?' Bridges fumed. 'Fuck off! Do you think this is my roots? Pictures and people asking for selfies . That's all I hear every day: "Kev, can I get a picture, give us a picture Kev".'
He then told the man: 'People are not here to see you. The deal is you buy a ticket for the show, you don't buy me.'
However, the fan who asked for the photograph, a sales manager called Steven Cook, subsequently told reporters it was not him who had shouted out, but another audience member. 'I would never do that,' insisted the 28-year-old, who has been to 20 of Bridges' shows.
And another audience member said the exchange had been blown out of proportion by news reports. ' Loved how @kevinbridges86 handled the heckler last night,' Kevin Docherty tweeted. 'Cant believe daily record tried to make a story of it.'
The exchange on Monday night came after the comedian had spotted another person recording the show on their mobile phone, and told them: 'Put the phone away, live your life.'
He later apologised to the crowd, saying 'I'm sorry you had to see that. It's been a long tour. I need a holiday.'
Bridges is nearing the end of his four-month Whole Different Story tour, and is playing a 16-night run at the Hydro.
It is not the first time one of the tour dates has been affected by self-centred hecklers.
Earlier this month, several fans complained that shows at the Edinburgh Playhouse were marred by hecklers .
And in July he walked off the stage of Derry's Millennium Forum when a woman wouldn't stop heckling him. Bridges later donated the night's takings to charity.
Published: 18 Nov 2015
What do you think?