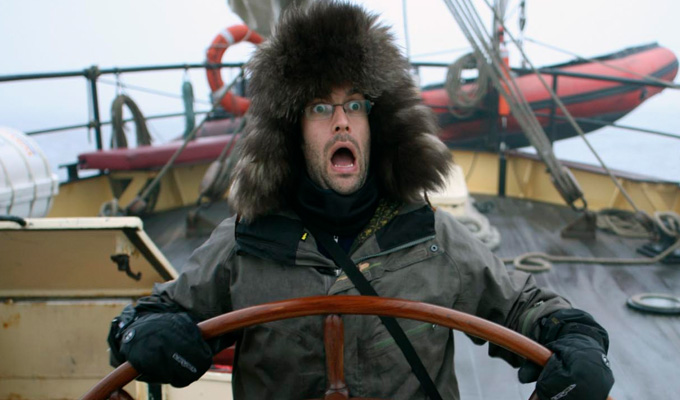 Marcus Brigstocke to star in climate change drama
Marcus Brigstocke is to star in a new short film drama inspired by climate change.
Although the comic has acted before – including the 2001 sitcom The Savages, the kids' TV series Sorry I've Got No Head and a cameo in Love Actually – his role in Never Land is being billed as the 'start of a more serious foray into acting'.
The film revolves around eight-year-old Noah, who is increasingly terrified that England will be swept away amid growing storms.
Brigstocke has been cast as Noah's father Lamech – also the name of Noah's father in Genesis – contending both with Noah's anxiety issues and the breakdown of his marriage.
The producers say: 'We can't wait to see Marcus get his teeth into the gritty role!'
Described as 'a dark fairy-tale with a lesson for both adults and children', Never Land will be filmed early next year, in locations around the South West including Port Isaac and Bristol.
It has been part-financed by £4,000 won in a competition from the now-defunct Ideas Tap funding body, with an additional £3,000 planned via acrowdfunding campaign.
Producers Union Pictures are also working with the charity Cape Farewell, which promotes environmental issues using the arts. Brigstocke has strong links with the group and has gone on Arctic expeditions with them.
Never Land, written and directed by Anna Hoghton and boasting a 90 per cent female crew, is due to receive its premiere at BFI Future Fest in London in February.
Published: 16 Nov 2015
What do you think?