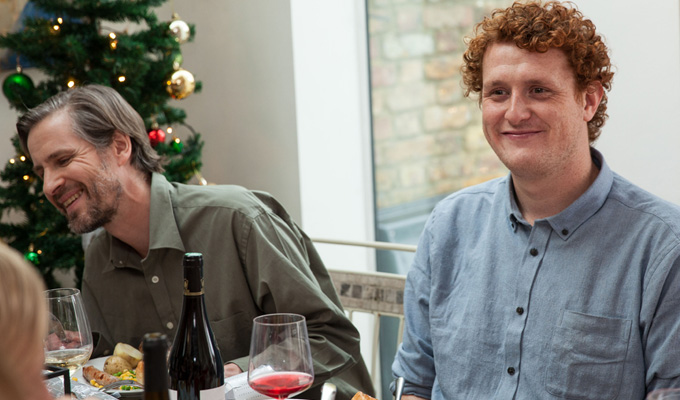 Comics line up for Chubby Funny film
A host of comedy talent is shooting a film directed by Minor Delays sketch performer Harry Michell.
Currently filming in North West London, Michell also stars in Chubby Funny as Oscar, an aspiring actor perpetually typecast as a chubby best friend.
Alice Lowe is his hopeless agent, while The Borgias' Augustus Prew plays his flatmate and fellow actor Charlie, a more traditional leading man.
Struggling to find work and a soul mate, Oscar offends and alienates everyone he encounters.
Minor Delays' Joe Barnes and Abi Tedder also have cameos in the £40,000-budget film, with Jemma Redgrave, Julian Rhind-Tutt, Drop The Dead Donkey's Jeff Rawle and Asim Chaudhry of People Just Do Nothing.
Comedians Pierre Novellie, Kieran Hodgson, Jack Barry, Stuart Laws, Alexander Owen of The Pin and Daphne's Jason Forbes and George Fouracres feature, as does children's television legend Dave Benson Phillips as Oscar's boss and Harry Potter's Isabella Laughland as his love interest.
Chubby Funny is former Cambridge Footlights president Michell's first feature, which he wrote before leaving university, and follows this year's Stephen Mangan-narrated short Guinea Pig.
It is expected to be released sometime in 2016 on the festival circuit.
As well as Minor Delays, Michell is one half of musical comedy duo I Am, I Am with Lowell Belfield. He is the son d Notting Hill director Roger Michell.
The film is produced by Helen Simmons and executive produced by Michell Snr's Free Range Films and Aimimage Productions.
By Jay Richardson
Published: 6 Nov 2015
What do you think?