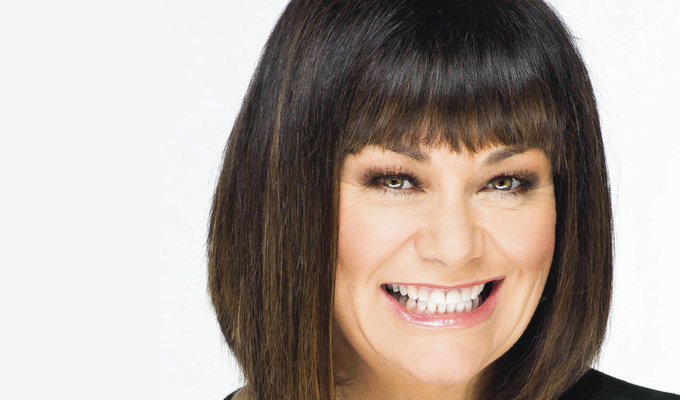 Dawn French: Male comics were paid 16 times more than us
It was the groundbreaking comedy movement determined to sweep away the sexism of the past.
But in the early days of alternative comedy, male comics were paid up to 16 times as much as the women, Dawn French has revealed.
And she said that the right-on Comic Strip troupe only decided to pay her and Jennifer Saunders the same rate as the men, thanks to the intervention of Rik Mayall.
In an interview with Time Out, French said: 'We worked seven nights a week for five pounds each a night, and we loved it! It was Rik Mayall, actually – God bless him – who pointed out at one meeting that we were earning five pounds each and they were all on 80 quid or something. So it wasn't quite as equal as we might've hoped.
'But then it changed immediately, and we were all on the same money.'
But she also admitted that she and Saunders only got a job with the troupe in the first place as they were female – and not on the merit of their work.
'When we started we were quite bad,' she admitted: 'When we walked into the Comic Strip they didn't have any women on the line-up, and they were desperate – just arriving with bosoms was our passport to getting on the stage, and that's not really a good enough reason, is it?'
The Comic Strip was set up by Peter Richardson and Michael White is a Soho strip club run by Paul Raymond in 1980. It ran for a couple of years before the troupe went on a national tour, and landed a series on the new Channel 4. The series opener, Five Go Mad in Dorset was the first comedy shown on the new channel's opening night in November 1982, and the franchise is still going strong.
French was talking to Time Out to promote her live show, 30 Million Minutes, which hits the West End next month after a regional tour. Dates.
Published: 31 Oct 2015
What do you think?