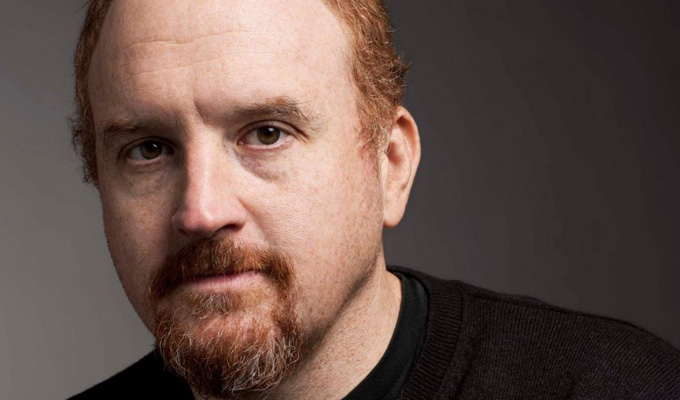 Heckler punches Louis CK in the face
Footage has emerged showing Louis CK being punched in the face by a heckler at a comedy club.
But all might not be what it seems.
Cameraphone footage of the incident surfaced online yesterday, showing the crowd booing and yelling 'sit down' as the young man squares up to the comedian.
'You're a fucking arsehole,' he yells, before taking a swing at his face, in scenes that echo the attack on Jim Jefferies at the Manchester Comedy Store in 2007.
However footage shot from another angle shows a different story. This clip starts with the comedian staying: 'OK, go' and at the end comes a shout of: 'Cut!'
Although some of those who left comments on YouTube seemed to believe the scenes was genuine, most observers suggested it was all being filmed his TV series Louie, which often features confrontations in comedy clubs.
However CK is taking an 'extended hiatus' from the show for the FX Network.
It was subsequently revealed the man on stage is not CK at all, but a Canadian comedian called Patrick Coppolino, pulling a prank.
Tell-tale signs include a sign on the wall for Canadian club chain Yuk Yuks, showing that it was not filmed in New York. And earlier this week, Coppolino tweeted a picture of himself as CK:
By far my best Halloween costume. #LouisCK pic.twitter.com/rgcPVUbxRg

— Patrick Coppolino (@PatCoppolino) October 26, 2015
He subsequently tweeted links to media stories about the footage, both those believing it was CK and those which revealed the truth.
Here's the footage of the Jim Jefferies attack, which went vital at the time and may have inspired the latest prank:
Published: 30 Oct 2015
What do you think?