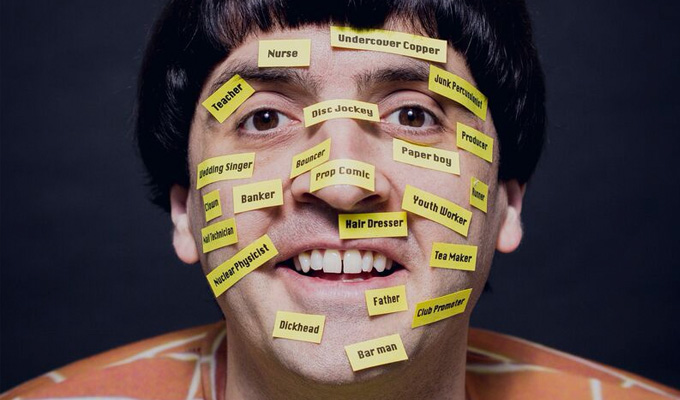 Revealed: The comedians' favourite Fringe acts
The frontrunners have been announced for the comedians' choice awards at the Edinburgh Fringe.
A total of 325 votes were cast for The Barry Awards (UK) – which organiser Barry Ferns named after himself, and are unconnected to Australia's biggest live comedy award.
Each show in the comedy section of the Edinburgh Fringe programme was given a vote, and just over a quarter cast them.
The top five in each category are:
Best Show
Adventures In Limited Space by Jordan Brookes
As Funny As Cancer by Beth Vyse
Bubblewrap by Sofie Hagen
Polyphony by Daniel Kitson
Sea Men (A Naval Tale) by LetLuce
The Herbert in Proper Job by Spencer Jones (pictured)

Best Performer
Al Lubel
Seymour Mace
Spencer Jones
The Story Beast
Tim Renkow
Trygve Wakenshaw

Best Person
Alex Petty of Laughing Horse Free Festival
Bob Slayer of Heroes
Brian Gill Dobie, general manager of the Peartree pub, hub for the Free Festival
Dave Benson Phillips, from TV show turned Fringe event Get Your Own Back
Comedian Michael Legge
Ryan Taylor, head of comedy at the Pleasance

The winner in each category will be announced on Sunday.
Published: 29 Aug 2015
What do you think?