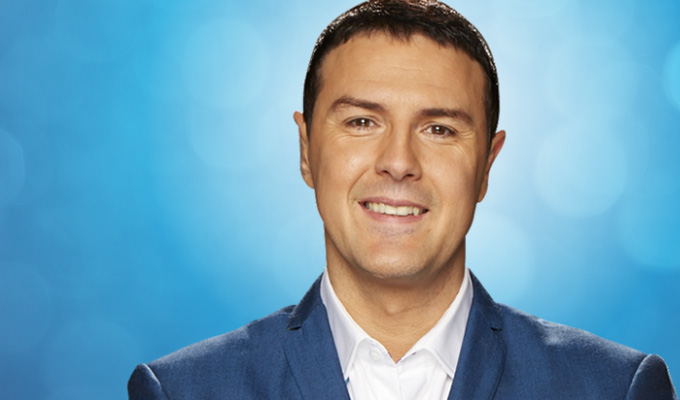 Paddy McGuinness pens Dragons' Den sitcom
Paddy McGuinness is creating a sitcom inspired by Dragons' Den and The Apprentice.
The comic said: 'No one has ever done anything with a character from that world. I watched a lot of Dragons' Den, so I think I'm qualified.'
The show would revolve around a failing businessman trying to disguise his financial difficulties by maintaining an illusion of success.
'He's actually got no money any more,' McGuinness told The Sun. 'It's about him trying to keep that image going, but with the banker always trying to take his house and his cars. We're developing it but it's looking really good.'
It would be the first sitcom the Take Me Out host has written since Max & Paddy's Road To Nowhere more than a decade ago, which he co-created with Peter Kay.
McGuinness recently filmed six episodes of Coronation Street, in which he plays wilderness survival expert Dougie Ryan, which will air in August. He said: 'There is a chance he could pop back up again in the future, but there are no plans for that at the moment.'
Meanwhile, his daytime quiz show Benchmark has been shelved amid falling audiences. It began on Channel 4 on June 1 with an audience of 383,000, which fell to 156,000 nine episodes later.
The broadcaster then pulled the remaining 21 episodes, trade website Broadcast Now reports, but says they will go out at a later date.
Published: 22 Jul 2015
What do you think?