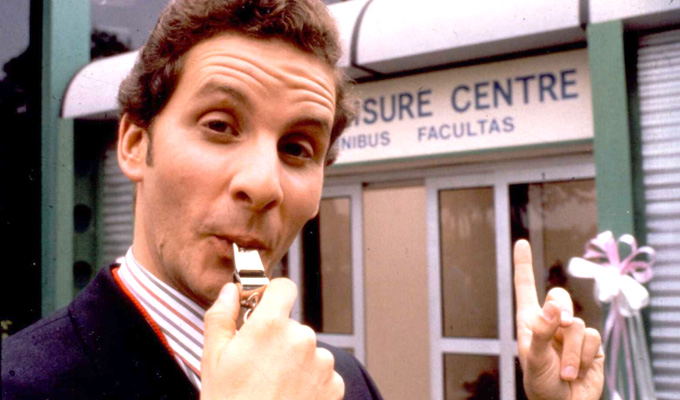 The Brittas Empire strikes back
Nineties sitcom The Brittas Empire is set to make a comeback after 18 years.
The BBC has confirmed that a project is in development after star Chris Barrie let the cat out of the bag at a ComicCon fan convention.
He told fans: 'There's no secret to the fact that there's a script that's been commissioned by the BBC for a new Brittas Empire. So there's a chance that I may well be back.
'One of the original writers is behind it and fingers crossed it happens before I completely forget how to say my name. The script stage is supposed to be done now. I may be seeing something this summer on it. So fingers crossed.'
It has been suggested that the show, set in Whitbury New Town Leisure Centre, could return as a Christmas special
Created by Richard Fegen and Andrew Norriss, the original ran for 53 episodes over seven series between 1990 and 1997. It regularly attracted audiences of around 10 million.
It would be the second revival for 55-year-old Barrie, who is currently working on the next two series of the resurrected Red Dwarf.
Published: 8 Jul 2015
What do you think?