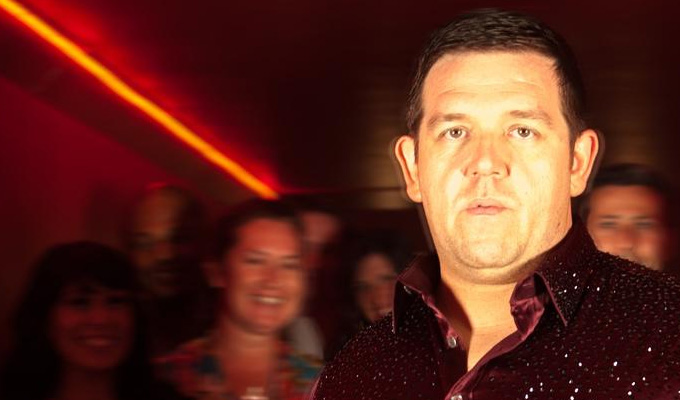 Nick Frost writes his 'dark' memoir
Nick Frost is writing a memoir described as 'movingly honest' – but titled Truths, Half Truths And Utter Bullshit.
The Spaced and Shaun Of The Dead star grew up in Dagenham, Essex, in a family blighted by alcoholism, illness and sudden misfortune, which will be covered in the new autobiography. And when he was ten his 18-year-old sister died of an asthma attack; and when a teenager he witnessed his mother having a stroke.
Publisher Hannah Black, from Hodder & Stoughton, told trade newspaper The Bookseller: 'You might expect Nick's memoir to be an actor's romp from movie set to movie set. But this is a very different sort of tale. Truths, Half Truths and Utter Bullshit is certainly funny. But it's also dark, exhilarating, and movingly honest. And it's written in the most vivid prose you will read for a long, long time. Nick has an extraordinary story to tell, and an extraordinary talent for telling it.
'This is no misery memoir. It's sad and painful in parts, but there is a sort of gratitude and love of life and people that runs through it that is kind of startling.'
After the Frost family business failed, Nick left school and took a job with a shipping company to support the family, and subsequently spent two years at a kibbutz in Israel. He met Simon Pegg while working as a waiter at a north London Mexican restaurant and the two became friends and flatmates.
Pegg and Jessica Stevenson (now Hynes) created the role of Mike Watt in Spaced for him; and his association with Pegg includes the 'Cornetto' trilogy of films: Shaun Of The Dead, Hot Fuzz and The World's End. Other credits include Big Train, Mr Sloan and the movie Cuban Fury.
Frost said: "If I'm going to tell the story of a life, my life, then I need to tell it warts and all. If the tale is too saccharine sweet then what can the reader take away from it? What do they learn about you?
'I'm writing everything down. The shit, the death, fun, naughtiness, addiction, laughter, laughter, laughter, some tears and lots of love and happiness. That to me is a better reflection of a human's life.'
The book will be published by Hodder on October 8, priced £20. Pre-order.
Published: 17 Jun 2015
Recent News
What do you think?