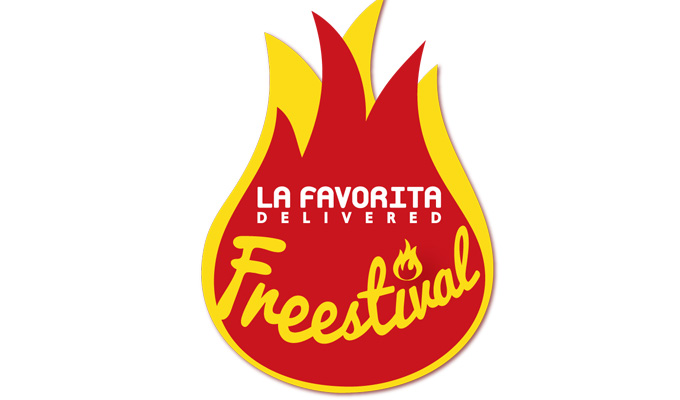 Fringe chaos: Freestival respond
Yesterday we reported on the bitter dispute over between rival organisations Freestival and PBH's Free Fringe over who will progamme the Cowgatehead in Edinburgh for the forthcoming festival – a row that threatens scores of comedy shows that have already paid to be in the official brochure.
Today Freestival have issued this press release, while still acceptinng that the Free Fringe does have the rights to stage shows there. They say they have a verbal agreement with the landlord and licensee (which is binding in Scottish law). It also addresses claims by PBH (Peter Buckley Hill) that they also had no rights to progamme shows into the St John's venue.
Here is the Freestival press release in full.
Performers in 150 Edinburgh Fringe shows fear they have been left without venues after Peter Buckley Hill, ex Fringe Society director and principal controller of 'The Free Fringe Ltd' claimed that an Edinburgh venue manager is planning to switch the management of his spaces to the Free Fringe from another Fringe promoter without warning.
The performers have already paid £360 a piece to register their shows in the Fringe Programme, have designed promotional materials and many have also booked and paid for accommodation in August.
In a statement on Facebook and other public forums, Mr Buckley Hill, announced he had, on 21st May, signed a contract with the Licensee of Freestival's Cowgatehead venue, which has already been fully programmed with the consent of the licensee and owner. The statement also sought to imply Freestival did not have the use of the St Johns venue. The licensee of that venue has since refuted this, stating that it remains a Freestival venue.
Freestival organisers, Jools Constant, Alex Marion and Dan Adams say:
"This has devastated people who are hoping to perform at the 2015 Fringe. We have spent the last two days dealing with distraught phone calls from people who fear their shows will not be able to go ahead.
Our greatest concern is the acts, who have put their trust in us and have already invested time, energy and money in bringing shows to the Fringe. We are appalled that their shows have been thrown into doubt by this senseless and unwarranted action. If the situation cannot be resolved and it is true that the licensee has reneged on his agreement with us, we will do our utmost to work with Peter Buckley Hill to ensure that the performers are disrupted as little as possible. We will do our best to ease their transition to PBH or another provider if they wish.
We are taking advice from the Edinburgh Festival Fringe Society and hope they can help us find a way to intervene and find definitive answers to a number of outstanding questions including:
How is this able to happen after acts have paid to register and advertise with the Fringe Brochure?
Why would PBH agree to sign the deal so late in the year without first speaking with us, in full knowledge of the commitments already made by ourselves and the performers?
What has prompted the licensee to switch over to PBH after Freestival has been dealing constantly with both him and the building owners regarding the venue since the end of the 2014 Fringe? This included booking performers into the venue at the request of the licensee (and of the only other party originally bidding for the venue's lease earlier in the year), ongoing discussions about building new rooms to complement those we built in July last year and about improvements to facilities, all with no indication that any other provider was in the running.
Why, when the Licensee has a full 9 room programme in place, would he switch to PBH and a smaller offering of only 6 rooms with smaller capacity?
Why did PBH wrongly include St John's in his statement, adding needlessly to the number of acts suffering distress?
As no confirmation of the switch has been received by us from the licensee or PBH despite our attempts to obtain clarification, we are not in a position to answer these questions or even to confirm the truth of PBH's statement.
The welfare of our acts and their shows is our first and only priority. If an act wishes to move to The Free Fringe to keep their allocated slot at Cowgatehead, anything Freestival can do to assist the moving process will be done. As a contingency against the possible loss of the Cowgatehead venue, we are sourcing alternative premises to mitigate any damage that may be caused. We are also in discussions with other promoters to ensure alternative spaces should the news be true and PBH refuses to house affected acts, although we hope PBH will reconsider and agree to transfer the show programme in its entirety. Alex Petty of Laughing Horse has kindly reached out to us and we thank him for his proactive and constructive approach in an uncertain and difficult time. Any of the Cowgatehead performers affected by this who wish to join another organisation will receive a without prejudice Freestival subscription refund.
We firmly refute all allegations of dishonesty or misconduct contained within the PBH statement and in follow up comments from individuals and related parties. Freestival will not engage in further discussion regarding these; a public social media court is not the correct forum for such matters, given how important it is to ensure our performers interests and commitments are safe guarded and respected. We are hugely sad - given Peter Buckley Hill's long standing commitment to supporting fringe performers - that he should choose to cast so much doubt over our acts so publicly.
We reiterate our commitment to a fair multipromoter Fringe that works for the good of performers and audiences - those performers who know us understand this and we thank all those who have expressed public support for us in this uncertain distressing time. We will be contacting all the acts affected by this situation on email with proposed alternatives and information updates over the next 48 hours."
• COMMENT: Let's end this bitter dispute.
Published: 23 May 2015
What do you think?