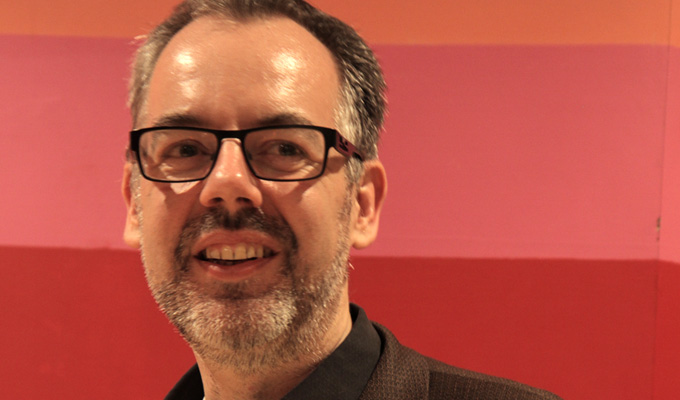 Can we end this brutal Fringe Free-for-all
Free shows have been THE success story of the Edinburgh Fringe.
It has transformed the festival, opening it up to more performances and audiences than ever before, built on the excellent, simple principle of no risk on either side. If as a punter you hate the show, leave having paid nothing, if you like it, you pay what it's worth. And as a comedian, you don't need to commit thousands for your performance space.
Yet despite the shared basic principles, the main players in the game seem riven by bitter factional in-fighting. It's often said that in politics the left spend more time fighting themselves than fighting the right, and it's the same here.
The latest flashpoint over the Cowgatehead venues shows how deep those divisions are. Both Peter Buckley Hill, the founder of the entire movement and still kingpin of the Free Fringe faction, and upstarts Freestival believe they have rights to programme the spaces, right in the heart of Edinburgh's Old Town.
Freestival had already put together a full programme for the venue, with acts paying up to £393 to get listed in the official Fringe brochure – more if they took an advert.
Now, after that has gone to print, PBH has publicly told all the comedians who were happy in the knowledge their space had been secured that their deals are worthless, as his Free Fringe will be programming shows there. Freestival cry bullshit.
No doubt both sides sincerely believe they are right. The building is owned by three generations of the same family who don't always seem to be on the same page, to say the least. But the way this has become a conflict – part of a wider, antagonistic land-grab for as many venues as possible – has caused huge anxiety for the nearly 70 performers already, allegedly, booked into Cowgatehead.
The movement that was supposed to let them concentrate on their show and relieve some of the stresses of Edinburgh has done the exact opposite.
There are only two possibilities here.
One, that PBH is wrong, and that Freestival have the right to the Room – in which case this is needless scaremongering, and will have done severe damage to his reputation as one of the good guys.
The second is that he is right and they don't. In which case PBH should honour every booking that Freestival made so as not to mess up a single performer. He has said his organisation 'will look upon such applications as sympathetically as we can' but also, less encouragingly only that 'there is a chance that your slot, or something close to it, may be given back to you'.
Performers who want to be part of the PBH Free Fringe have to sign up to a 3,600-word 'conditions and ethos' statement – a key part of which is that if you apply to the Free Fringe you cannot apply to any rival. This is the only operator – including the supposedly evil paid venues – to impose this draconian condition on applicants.
PBH stressed this clause in his Facebook post, putting comedians in an impossible situation. They cannot hedge their bets and apply to PBH in case he's right, while keeping their Freestival slots open. He's forcing them to quit Freestival and go with him in a situation, frankly, where no one knows for sure what's happening.
The only thing that's clear is that this is unclear. The two fringe organisations, and the owners of the site, are using the divisions on either side for some power games that the performers should not be troubled by. PBH should at least allow performers to apply to both organisations and guarantee their slots should the Freestival deal be built on sand, as he believes. If he's right, he will be their saviour and none of the comedians will trust Freestival again… he need not use the prohibitive, anti-competitive stick of the contract to win them over.
Differences between the free organisations are minor and, when it comes to the greater good, should be put aside, even – maybe especially – on such a troublesome venue to lock down.
Assembly, Gilded Balloon, Pleasance and Underbelly put their decades-old differences aside to publish a joint venues programme. How much more powerful would the free movement be if they could issue a similar comprehensive brochure advertising all their offerings? But until they can put their sectarian feuds to one side, it'll never happen.
Published: 22 May 2015
What do you think?