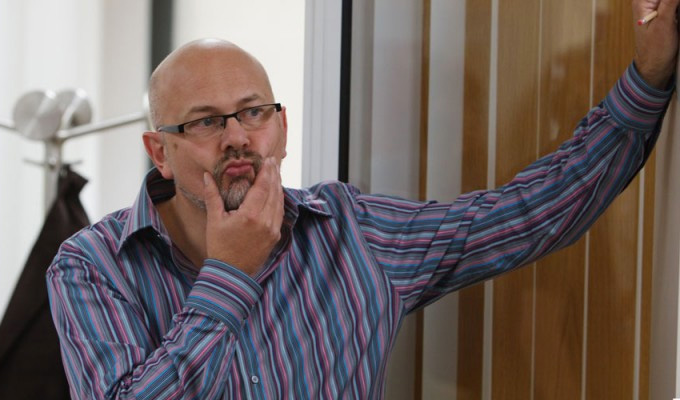 New government comedy for Thick Of It Star
The actor who played Tory spin guru Stewart Pearson in The Thick Of It is to star in another political sitcom.
Vincent Franklin plays the boss of fictional government department The Office of Local National Statistics in the forthcoming Radio 4 sitcom, The Lentil Sorters.
The show revolves around the tension between his two assistants, played by Rebekah Staton, from Raised By Wolves and Pulling, and comic Kieran Hodgson.
Hodgson recently filmed the role of Ibsen in Graham Linehan's Channel 4 pilot The Cloud alongside Adam Buxton, Jamie Demetriou and Aisling Bea, and was in the cast of Nick Mohammed's last live show, Mr Swallow: The Musical. His character in The Lentil Sorters, Daniel, is an ex-banker who wants to sell statistics to an outside company; while Staton's socially-driven Audrey wants to use the information for good.
Julia Deakin, who played permanently sizzled landlady Marsha Klein in Spaced, also stars as the savvy tea lady, Mrs Wilkins.
The show has been written by Jack Bernhardt, whosecredits include The News Quiz, Susan Calman Is Convicted and The Now Show, all for Radio 4. It is being produced by Pozzitive, who previously made Cabin Pressure, Thanks a Lot, Milton Jones! and Jeremy Hardy Speaks to the Nation, among others.
Episodes are being recorded in Central London later this month. See our free tickets page to be in the studio audience.
Published: 30 Apr 2015
What do you think?