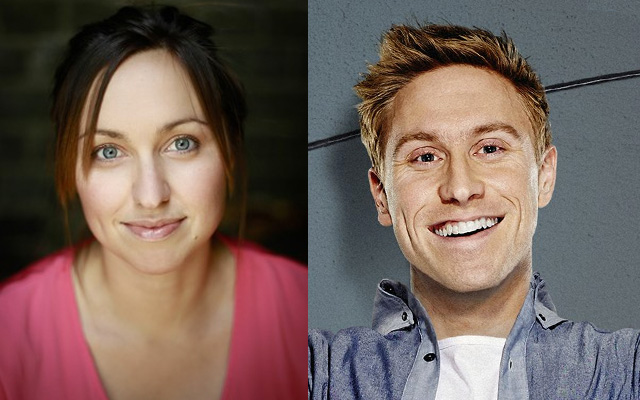 Russell Howard makes a Christmas film
Russell Howard is making a Christmas film with his sister Kerry.
A Gert Lush Christmas will be 'set in a fictitious town in the West Country' and air on BBC Two this December.
He has written the script with stand-up Steve Williams, who also writes for Russell Howard's Good News.
Russell originally said he wasn't going to be in the film – but will now be making his acting debut alongside his sibling, whose credits include Him And Her and the Reggie Perrin reboot.
'My sister is definitely going to be in it, which is good, and it will be shown the Christmas after next,' Russell has told TV Choice.
Describing the film as a 'one-off… rom-com kind of thing', Kerry has previously told Digital Spy that 'it's brilliant and I'm going to be acting with my brother for the first time, so that will be really cool'.
The BBC say they haven't completed casting yet.
Avalon Motion Pictures, the film production arm of Howard's management company, will start shooting A Gert Lush Christmas – soon. 'Gert lush' is Bristolian slang for brilliant.
The hour-long comedy-drama 'about a bloke who falls in love with his family again' is being produced by Mark Iddon of Russell Howard's Good News.
Meanwhile, Russell Howard's Stand Up Central is to air on Comedy Central from next Wednesday.
Recorded at the Electric Ballroom in Camden, the showcase will also feature Andrew Maxwell, Sara Pascoe, Katherine Ryan, Nick Helm, Rob Delaney, Doc Brown, Carl Donnelly, Roisin Conaty, Alex Horne, Joe Wilkinson and Tiffany Stevenson among others.
-by Jay Richardson
Published: 20 Apr 2015
What do you think?