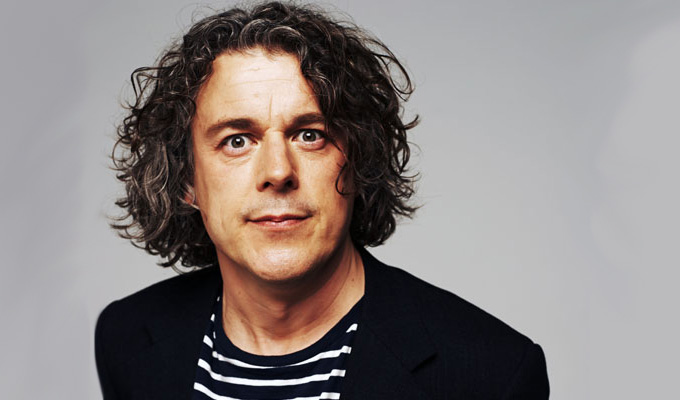 Third series for As Yet Untitled
Dave has renewed Alan Davies: As Yet Untitled for a third series.
Another ten hour-long episodes of the unscripted round-table discussion show, which picks its title from the way the conversation went, are in the pipeline.
The show will be recorded in London's private-members Hospital club from later this year, although guests have not yet been confirmed.
Iain Coyle, UKTV's commissioning executive said: 'I'm very proud of As Yet Untitled and delighted we're doing another run. It's a uniquely warm, hilarious and intimate gem of a chatshow in our schedule. Like taking a warm bath with Alan Davies and a bunch of comedians. I'm pleased that Dave viewers seem to enjoy it as much as I do.'
The first two series, totalling 15 episodes and one compliation, featured established stars such as Jonathan Ross, Jack Dee and Sarah Millican as well as giving exposure to circuit acts such as Angela Barnes, Elis James and James Acaster.
However, when the series launched in June last year, it faced criticism for plagiarising ideas from the US show The Green Room with Paul Provenza, although the public spat was subsequently settled.
The first series, which was stripped across weekdays at 10pm, averaged 355,000 viewers; while the second started in October last year with 412,000, decent figures for the digital channel.
See our free tickets page to be in the studio audience for the new episodes.
Published: 2 Apr 2015
What do you think?