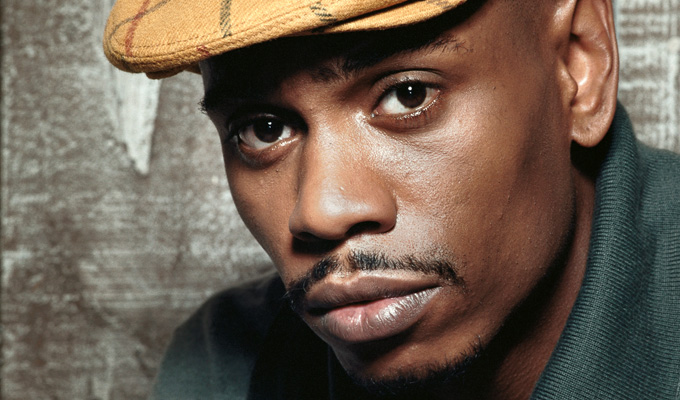 Arrested for throwing a banana at Dave Chapelle
A man has been arrested for allegedly throwing a banana peel at Dave Chappelle.
The incident happened after audience banter turned sour at the comic's show in Santa Fe, New Mexico, on Monday.
Christian Englander, 30, was escorted out of the building and arrested for battery and disorderly conduct. The police report sad he 'appeared to be highly intoxicated'.
The incident was sparked after Chapelle spotted Englander's friend drawing in a book, and started chatting to him, asking his name.
'Johnny Appleseed,' the man replied, referring to the early American pioneer and folk hero. When Chapelle started making joked about the name, Englander said he was offended because he felt they were racist - so he stood up and threw the banana peel at the stage, hitting the comic on the leg.
It had been in his back pocket since he ate the fruit in the line to go into the show.
After his arrest, the police report stated: 'Mr Englander appeared to be unapologetic and made several statements which appeared to be racially motivated.'
Authorities say Chappelle decided to press charges because Englander did not appear remorseful and because he thought the banana was also 'racially-motivated'.
During the incident, Chapelle reportedly told his audience at the Lensic Performing Arts Centre
'Would you like to see your favourite comedian beat the crap out of somebody.
'I can't believe that not only did somebody throw a banana on stage I can't believe they had a banana on them the entire time. And why was the banana peel so brown? He was probably saving this banana to do this to me.
'Why didn't he throw a good banana at me? Just the brown peel? Where's the rest of it? I am actually offended by the poor quality of the banana. It was brown, man."
Published: 31 Mar 2015
What do you think?