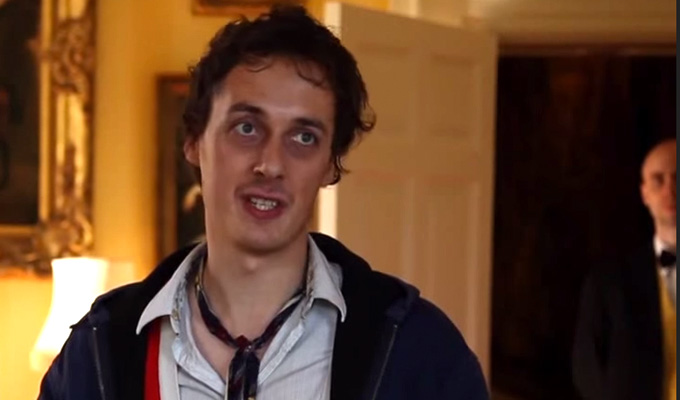 Tom Bell shoots HBO comedy
British comedian Tom Bell is shooting a comedy film for HBO.
The Leisure Class is the latest beneficiary of Ben Affleck and Matt Damon's Project Greenlight, which follows first-time filmmakers as they're given the chance to direct a scripted vetted and funded by Hollywood.
Director Jason Mann is being mentored by the Farrelly Brothers, creators of Dumb and Dumber, Kingpin and There's Something About Mary.
In The Leisure Class, Bell plays the wild, dissolute Leonard, who threatens to scupper his brother Charles's plans to marry into a wealthy family. It is based on a 2012 short written by Mann that premiered at London's Raindance Festival.
The fourth season of Project Greenlight, which is returning to HBO this spring for the first time since 2005, will chronicle every step of The Leisure Class's production, with the pay subscription channel also pledging to screen the finished film.
Californian filmmaker Mann won the opportunity after his short Delicacy beat 12 other shortlisted entries in a competition decided by public vote.
Bobby Farrelly told Variety in November that it had been a challenge to judge the winner, because 'there's so much good competition. Only one guy gets it but 12 don't and you're just heartbroken because it's so close and they're all so talented.'
His brother, Peter, added: 'It gives them a chance. It's not easy to be a movie-maker, so it's a wonderful opportunity for young filmmakers.'
With this Stateside breakthrough, Bell follows his erstwhile double-act partner and fellow Cambridge Footlighter Ed Weeks, who has starred in the US sitcom The Mindy Project since 2012, However Bell has previously appeared in the American series Hatfields & McCoys and the transatlantic comedy Episodes.
On UK television, he'll shortly be seen in the Channel 4 series Humans as a robot servant 'synth' alongside Williams Hurt, Katherine Parkinson and Rebecca Front; in Craig Cash's Sky 1 sitcom After Hours with Ardal O'Hanlon, John Thompson and Jaime Winstone; and BBC Two's The Javone Prince Show.
Bell, who fronted the recent live, tongue-in-cheek, revival of Knightmare!, is perhaps best known for children's television, carving out a niche playing aliens in CBBC's Ludus and Wizards vs Aliens.
Here is a clip from the 2012 film of The Leisure Class:
- by Jay Ricahrdson
Published: 2 Mar 2015
What do you think?