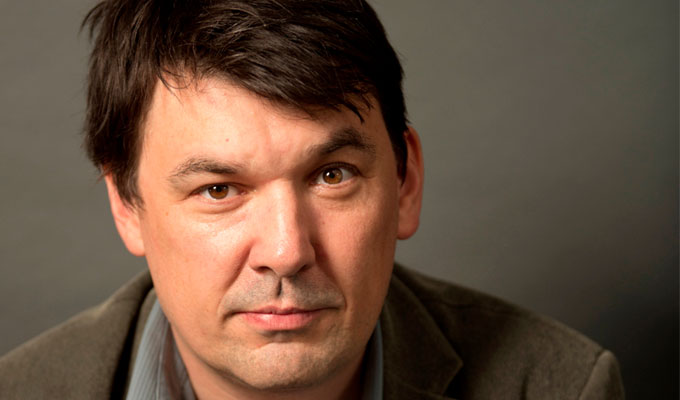 The IT Crowd in space?
Graham Linehan and Adam Buxton  have joined forces to write a new sci-fi comedy pilot for Channel 4.
The Cloud will be set on a data-hub floating about Earth, whose job is to protect the vast amount of information the human population now hoards – 'the majority of which comprises of selfies, copious pictures of kittens and a lot of porn'.
Buxton will star in the show alongside Ashling Bea and Jamie Demetriou, and it will be produced and directed by Richard Boden, who has previously worked with Linehan on The IT Crowd and The Walshes.
A pilot episode will be recorded this spring, but will not be for broadcast, Channel 4 has confirmed.
The Cloud has been commissioned by Nerys Evans, deputy head of comedy at Channel 4.
It is not the only space-bound series in the pipeline from the broadcaster. In December Chortle reported on the Space Art, set on a spaceship containing the last humans left alive when an asteroid destroys the Earth.
That show stars Georgia King of US sitcom The New Normal and Totally Tom's Tom Stourton. Stand-up Ricky Grover plays Reg, a member of the public who won his place by lottery, and Justin Edwards is the Reverend Jonathan. Alex Beckett is one of the scientists and Nico Tatarowicz is the ship's android bear-pilot, Teddy.
Published: 10 Feb 2015
What do you think?