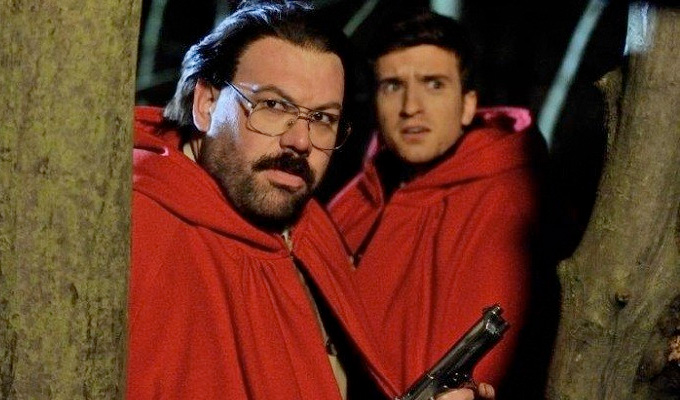 BBC's killer comedy format
The BBC has commissioned a comedy murder-mystery series in which celebrities will be bumped off each week.
BBC Three has given the green light to Murder In Successville, a hybrid series set in a fictional town inhabited by famous faces, following a successful pilot last year.
The celebrities will be played by comedy actors including Tom Stourton, Frances Barber, Cariad Lloyd, Tony Way, Gemma Whelan and Jenny Bede.
Meanwhile, comedian Tom Davis plays a detective who must clear up the murders with real celebs including Dermot O'Leary, Louis Smith and Greg James.
The BBC describes the show as a 'hybrid comedy, entertainment and murder mystery series'.
'It's been great to bring the town of Successville to life in a new kind of comedy entertainment show", said Andy Brereton, head of entertainment for programme-makers Tiger Aspect.
'A world where Harry Styles can run a mafia gang and Mary Berry is the owner of a strip club. All under the watchful eye of DI Sleet, a new detective who is just like Sherlock, except he doesn't have the good looks, has an odour problem and can't solve any crimes.'
BBC commissioning editor Ed Sleeman added: 'Murder in Successville manages to reinvent three genres of TV - part sitcom, part improv show and with a cop show-style murder to solve along the way. This promises to be unlike anything the audience will have seen before.'
No broadcast date has yet been announced.
Published: 2 Feb 2015
What do you think?